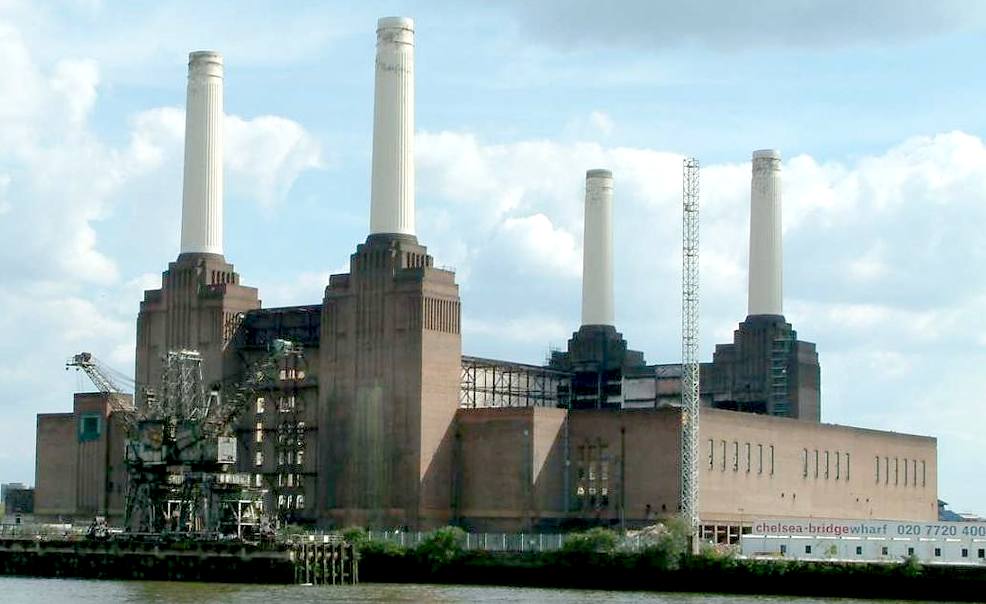 Battersea Power Station is a decommissioned coal-fired power station located on the south bank of the River Thames, in Battersea, an inner-city district of South West London. It comprises two individual power stations, built in two stages in the form of a single building. Battersea A Power Station was built in the 1930s, with Battersea B Power Station to its east in the 1950s. The two stations were built to an identical design, providing the well known four-chimney layout. The station ceased generating electricity in 1983, but over the past 50 years it has become one of the best known landmarks in London and is Grade II* listed. The station's celebrity owes much to numerous cultural appearances, which include a shot in The Beatles' 1965 movie Help!, appearing in the video for the 1982 hit single "You've Got Another Thing Comin'" by heavy metal band Judas Priest and being used in the cover art of Pink Floyd's 1977 album Animals, as well as a cameo appearance in Take That's music video "The Flood". In addition, a photograph of the plant's control room was used as cover art on Hawkwind's 1977 album Quark, Strangeness and Charm.

The station is the largest brick building in Europe and is notable for its original, lavish Art Deco interior fittings and decor. However, the building has remained largely unused since its closure and the condition of the structure has been described as "very bad" by English Heritage who included in its Heritage at Risk Register. The site was also listed on the 2004 World Monuments Watch by the World Monuments Fund.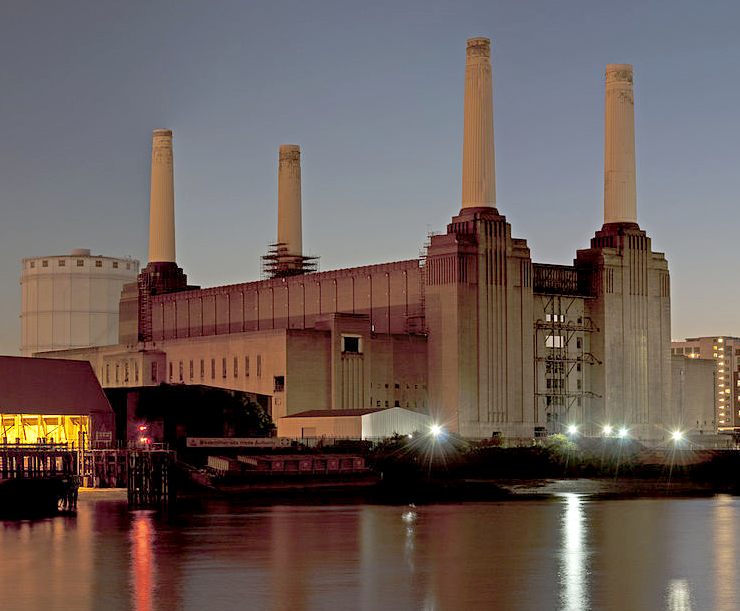 Since the station's closure numerous redevelopment plans were drawn up from successive site owners. In 2004, when a redevelopment project by Parkview International had stalled, the site was then passed on to the administrators of Irish company Real Estate Opportunities (REO), who bought it for £400 million in November 2006 with plans to refurbish the station for public use and build 3,400 homes across the site. However, this plan fell through due to REO's debt being called in by its creditors, the state-owned banks in the UK and Ireland, and the site was subsequently placed on sale on December 2011 to the open property market through commercial estate agent Knight Frank. It has received interest from a variety of overseas consortia, most seeking to demolish or part-demolish the structure. The combination of an existing debt burden of some £750 million, the need to make a £200 million contribution to a proposed extension to the London Underground, requirements to fund conservation of the derelict power station shell and the presence of a waste transfer station and cement plant on the river frontage made a commercial development of the site a significant challenge.

On 7 June 2012, it was officially announced by Knight Frank that administrators Ernst & Young had entered into an exclusivity agreement with Malaysia's SP Setia and Sime Darby and were working towards a timely exchange and completion of the site and associated land. Completion of the £400 million sale took place in September 2012, and the redevelopment intends to implement the Rafael Vinoly design which had gained planning consent from Wandsworth Council in 2011. In January 2013 the first residential apartments went on sale. Construction on Phase 1 is due to commence in 2013, with completion due in 2016/17.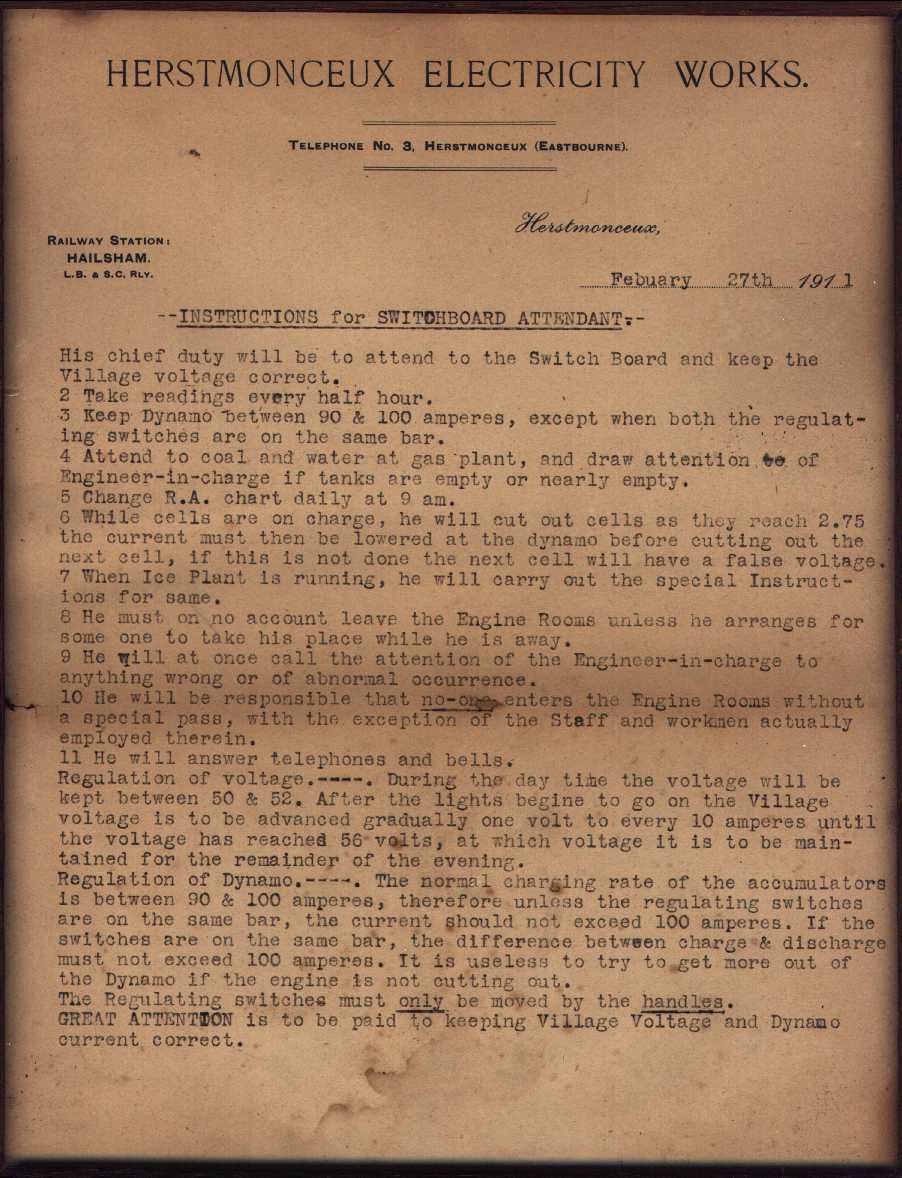 There is not much left to show how we jumped from flints to computers. What little that does survive is constantly under threat from competing interests. Before Battersea Power Station, there were much smaller private concerns. Herstmonceux Generating Works is the only surviving example of a small unit that supplied a whole village in Sussex. It is the only example of its kind in the whole world. Without this stage in human development there would be no Battersea Power Station. Hence, the earlier stepping stone made of wood, is just as important to preserve as the much larger brick built structure in London.
Unfortunately, being on a monument protection programme means nothing. Such policies promoted by English Heritage do not appear to work for many archaeological sites that are doomed, and could never work if such tactics lack bite.
The generating buildings at Herstmonceux have been included on the same Monument Protection Program (MPP) as Battersea Power Station, since about 2000. That is 15 years where the building has fallen into a further state of disrepair, while other heritage sites, such as the windmill at Windmill Hill, have scooped up £500,000 in grants from the Heritage Lottery fund. Whereas, English Heritage (South East Area) confirmed in March of 2013, that no funding was available for restoration works to Herstmonceux Museum. The archaeological community appear to be toothless to prevent another important site from obscurity and further decay.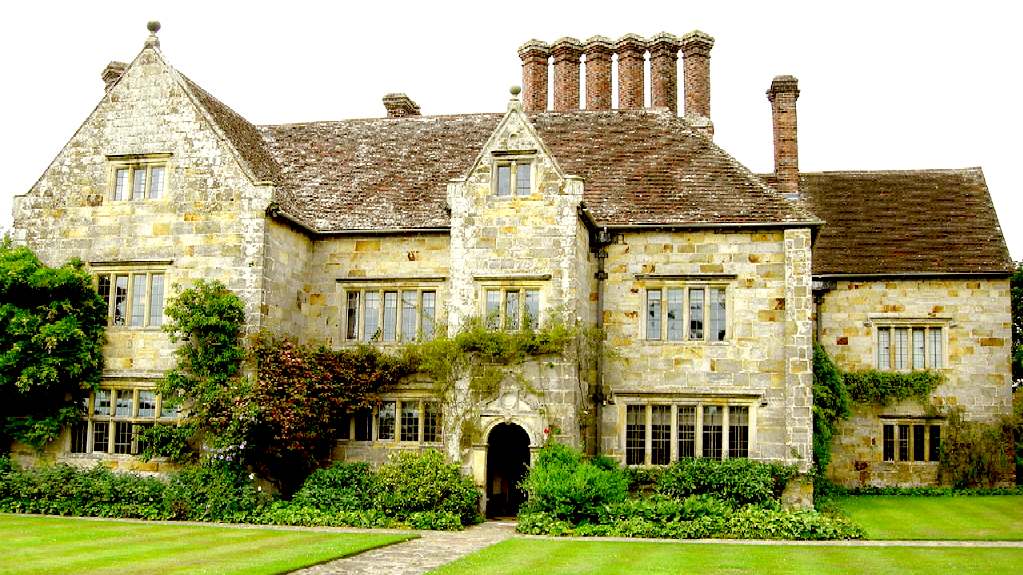 Rudyard Kipling's home, Batemans, is another story. Yes, it is on the same MMP as Battersea Power Station and Herstmonceux Museum, but unlike the other two, it was the home of a wealthy author and so was left to the National Trust on the death of Mrs Kipling in 1939, an organisation that protects historic buildings in the UK. Bateman's is a modest Jacobean Wealden sandstone mansion built in 1634 for a local ironmaster, John Brittan. This 17th-century house is located in Burwash, East Sussex, England. Author Rudyard Kipling lived in Bateman's from 1902 to his death in 1936.
BATTERSEA POWER STATION LINKS
Wikipedia Battersea_Power_Station
http://www.wmf.org.uk/
http://www.wmf.org/
http://en.wikipedia.org/wiki/Battersea_Power_Station
https://www.batterseapowerstation.co.uk/

The Royal Observatory was founded by King Charles II in 1675. Its purpose was a practical one: to reduce shipwrecks. At that time mariners had no accurate way of working out their position when out of sight of land. They could find their latitude (north-south position) by observing the sun or stars, but not their longitude (east-west position). As a result many sailors' lives were lost when their ships struck rocks unexpectedly. By the 1770s the problem of longitude had been solved. One answer was for a ship's captain to carry a reliable clock to keep 'Greenwich Time' throughout the voyage. Alternatively he could use the Moon as a clock by measuring its position in the sky, relative to nearby stars, and referring to a detailed set of tables prepared annually at Greenwich. Armed with either of these timekeepers, or preferably both, mariners could make their own astronomical observations on board ship, and use them to work out their position anywhere on Earth.


The Observatory Science Centre

In 1990 The Royal Greenwich Observatory closed its doors at Herstmonceux and moved to Cambridge, leaving the historic telescopes behind. Five years later the Equatorial Group came back to life as The Observatory Science Centre, under the aegis of Science Projects. An extensive programme of repair and upgrading of the buildings and telescopes was completed in 2004 with the aid of a substantial grant from the National Heritage Lottery Fund. It is now a Grade II* listed monument. Along side the historic telescopes there are over 100 interactive hands-on exhibits and exhibitions.

The Observatory Science Centre
Herstmonceux
Hailsham
East Sussex
BN27 1RN
Tel: 01323 832731
Fax: 01323 832741

As you can see from this picture taken above from July 2013, much work is needed to bring this unique wooden building back to life. Hedges need trimming, the grass needs cutting and the building needs a new roof and rainwater goods. Now the building is about to be relegated to obscurity as the location is buried by an avalanche of new-build houses - so destroying the view that was all that kept the memory of early electricity generation alive in this location.
SUSSEX INDEX A - Z
CHIDDINGLY - HORSE SHOW and GYMKHANA
CUCKMERE VALLEY - EXCEAT
HERSTMONCEUX - PARISH COUNCIL - MUSEUM - ACTION GROUP - WD/2014/2663/MAO
TWISSELLS MILL, OLD HEATHFIELD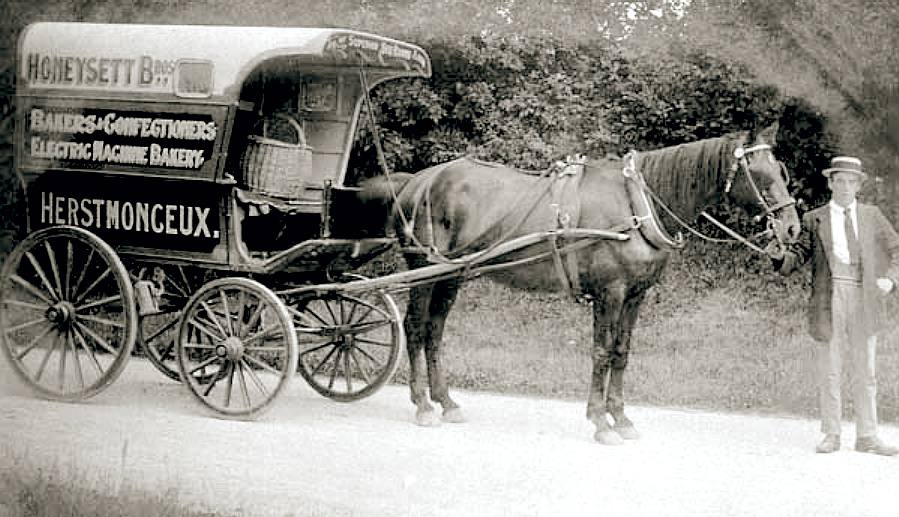 An amazing archaeological find. This picture confirms that the old Bakery that was operated by the Honeysett Brothers between 1900 - 1914, baked their loaves using electricity that could only have come from Herstmonceux Museum at the time. Wow!