Yet another council in the news for wasting the ratepayers money. It's a scandal on a national scale. Early retirements at enhanced rates! Huge handouts for non-attendance, inability to attract staff due to instability, corruption and who knows what else.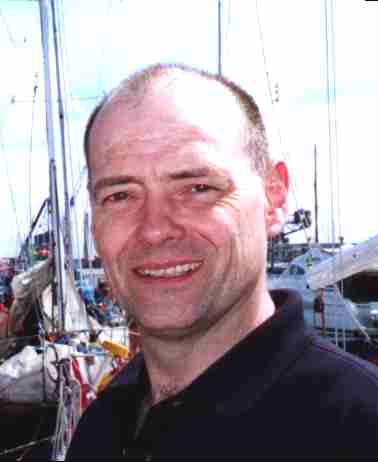 Nelson Kruschandl - More council incompetance
These are just four extracts published by the Government Audit Commission:-
........ in the story of a council employee who invented or created some 18 bogus "ghost" pensioners, then collected the money over some 2 years, to the tune of £750,00.

........ 3 senior council employees set up a company, then issued the council with invoices, which they proceeded to push through the council system to final payment. They raked in £500,000.

........... a housing officer falsified records to show that friends were related to outgoing or deceases tenants of council houses. The friends would then be able to buy the property at a substantial discount.

............ a council car loan scheme found 13 officers had falsely obtained loans to the tune of £66,000. Some failed to purchase cars, others sold the cars and failed to repay the loans.
Council's should move away from the dark ages of conniving cover ups of council blunders, to a more open enlightened democratic accountability. There are some councils where it is almost impossible to sack even the biggest twit going - there being an inner sanctum where incompetent untouchables are given a safe haven by council subterfuge. A. J. Tanner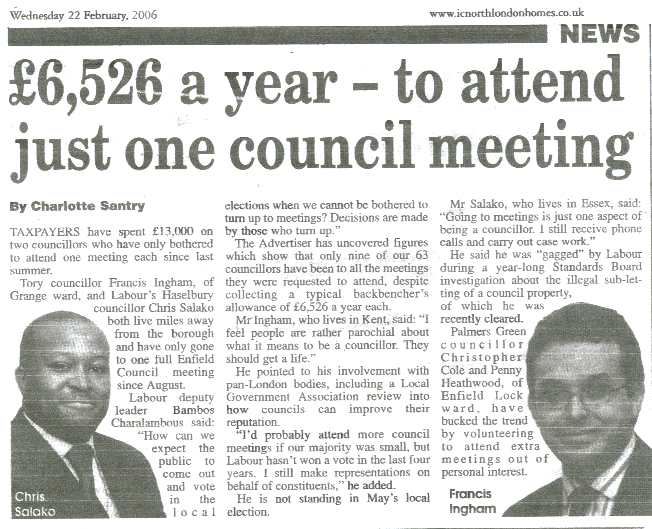 LINKS:
A Guide to Environmental Services
Abandoned Vehicles
Air Quality and Pollution
Alley Gating
Animal Health and Welfare
Asbestos
Enviro Crime
Food Safety
Land Charges
Noise
Parks and Open Spaces
Pest Control
Planning and Building Control
Recycling
Rubbish and Waste
Street Cleaning
Sustainability
Trading Standards
Refuse Waste and Recycling
Benefits Agency and Offices
Cemeteries
Citizens Advice Bureau
Counselling Services
Employment and Training Services
Halls and Rooms for Hire
Job Centres
Local Clubs and Societies
Markets
Parent and Toddler Groups
Places of Worship in Enfield
Police
Post Offices
Register Office
service guides
Tax Office
Utilities
Voluntary Organisations
CONTACTS:
---
Home | Education | Restaurants | Landmarks.. revisited | Travel
Whats On | Send a Postcard | News | Local Web Links


---
Don't forget that Whistle-blowing protection is now available should you wish to spill the beans about Wealden's legal and planning departments!
THIS SITE CONTAINS MANY EXAMPLES OF THIS COUNCIL'S UNREASONABLE BEHAVIOUR - With thanks to Action Groups across the country for the supply of real case history and supporting documents. *THAT THE PUBLIC MAY KNOW*
V