COSY RELATIONSHIPS
Those of you having served on a committee, will know you have to keep your wits about you to stop those overpaid council officers pulling a fast one. Trouble is they've got nothing to do but plot ways to make their life easier and more profitable, and you're overpaying them to do it. Comfy little number and wouldn't mind some myself. Wheelbarrow loads of cash for occupying an office and the occasional favour to a mate for extra small change. Splendid. Then join your local consultancy for more favours for favours. Milk a few wealthy clients, etc. John Williams, Julian Black - familiar names as ex council employees? Where are they now? Surprise, surprise, doing business with their old boss and ex workmate Ian Kay, at Kember, Loudon, Williams. Cosy what? No conflict of interest there then and no surprise they don't like applicants in person avoiding those chunky consultancy fees. We wonder if there's a kick-back?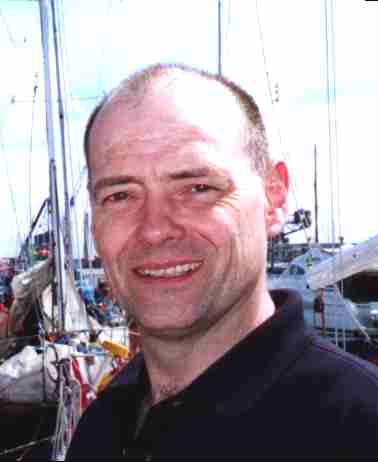 Nelson says: "In other countries the police investigate - not in England"
CANADA JAN 1994
A cosy relationship: municial governments decide who can build what and where: many critics say the process is deeply flawed and open to corruption Canada & the World, Jan 1994
Apart from the few unfortunate souls who are homeless, everybody in Canada lives in a building. And, most of those buildings were put up by developers. In a good year, the construction industry is worth $60 billion in Canada; about two thirds of that in housing of one sort or another, and building homes for people keeps more than half a million Canadians employed.
Nearly, every dollar's worth of that development must be approved by municipal governments. With that much money at stake some troubling things happen.
Jim Fera's behaviour is an example of those troubling things. An alderman in the City of York (one of the boroughs of Metropolitan Toronto), Mr. Fera is now serving an 18 - month jail term. He joins the former deputy mayor of York, Tony Mandarano. Both men are behind bars for taking money from a developer, in Mr. Fera's case $341,000. In return, the two men ran roughshod over York Council in pushing through approval for condominium projects planned by real estate developer Lou Charles. They also blocked building applications from rival developers.
Crown Attorney Peter Griffiths said in court that Mr. Fera's actions will have a negative effect on the democratic process. "People now won't stand for office because they don't want to be tarred with this brush, while others won't vote because they think that all candidates are a bunch of crooks." To which York Councillor Mike Colle heartily agrees: "York is a swamp," he says bluntly.
There is always a mad scramble for development dollars and there's a certain mind - set that grows out of all the money - grubbing," says Councillor Colle. "That mind - set...leads some Council members to believe that swinging a deal is their prime role."
And, it was this attitude that brought in the provincial government. Concern about the relationship between councillors and developers led to the setting up of Project 80. This is a joint investigation by several police forces into municipal corruption.
The area surrounding Toronto has been the fastest growing in Canada, in terms of development, for several years. Agricultural land has been covered by housing developments at a staggering pace. Some municipal officials and developers have struck up cosy relationships that haven't always been in the best interests of voters. In 1993, the Project 80 Task Force was busy, laying charges in several municipalities near Toronto.
In Newmarket, Mayor Raymond Twinney, his wife and son, and a real estate developer were charged with breach of trust and receiving and paying secret commissions.
Halton Regional Chairman Peter Pomeroy and his wife were charged with accepting secret commissioners.
Georgetown lawyer Bert Arnold and real estate developer Albert Tennant were charged with offering secret commissions. Meanwhile, land development deals have drawn the interest of the police in several other towns.
It begins to look as though there is widespread corruption going on here. Perhaps, we shouldn't be surprised if there is. The election campaigns of most municipal politicians are funded largely by contributions from real estate developers (the mayor of Vaughan, Ontario, Lorna Jackson, recently reported that two thirds of her election campaign contributions came from developers are builders). To believe the developers are signing cheques because they are just public - spirited people who want to help along the democratic process would be a bit naive.
Anyone who makes a large campaign contribution at any level of politics is hoping for a pay - off. Under normal circumstances there is nothing wrong with this. Large campaign contributions must be reported, so it's a simple matter to see if a councillor's vote has been bought. But, given that developers fund so much of municipal politics, it shouldn't come as a big surprise that, generally, their needs get a more favourable hearing than those of individual voters (see sidebar on monster homes).
The real problem is the unreported contributions known usually under their more common name of bribes. Humans are creative animals and they have figured out dozens of ways of hiding bribes to make them look like something else. A politician's campaign printing may be billed to a real estate developer as promotional material. Similar disguises are used to cover up the hiring of meeting halls, meals, and campaign signs.
SUSSEX POLICE & WEALDEN DISTRICT COUNCIL
When 12 petitioners asked Sussex Police to investigate Wealden, the police handed Derek Holness a clean sheet of paper and said write what you want, we'll back you up. Hence, the Sussex Police are in on it - part of the problem. Tony Blair and his chums are also to blame for not responding to the myriad letters asking for him to look into the matter. The United Kingdom needs a special police investigation unit for this sort of white collar crime. We've been saying it for nine years now. Lord Nolan suggested a new crime on the statute books - what happened to that? Ssschhhhhh......
---
Comfort (Com"fort) (?), v. t.
[imp. & p. p. Comforted; p. pr. & vb. n. Comforting.]
[F. conforter, fr. L. confortare to strengthen much; con- + fortis strong. See Fort.]

1. To make strong; to invigorate; to fortify; to corroborate. [Obs.] Wyclif. "God's own testimony . . . doth not a little comfort and confirm the same." Hooker.
2. To assist or help; to aid. [Obs.] "I . . . can not help the noble chevalier: God comfort him in this necessity!" Shak.
3. To impart strength and hope to; to encourage; to relieve; to console; to cheer, "Light excelleth in comforting the spirits of men." Bacon. "That we may be adle to comfort them that are in any affliction." 2 Cor. i. 4. (Rev. Ver. ). "A perfect woman, nobly planned, To warn, to comfort, and command." Wordsworth.

Synonyms -- To cheer; solace; console; revive; encourage; enliven; invigorate; inspirit, gladden; recreate; exhilarate; refresh; animate; confirm; strengthen. -- To Comfort, Console, Solace. These verbs all suppose some antecedent state of suffering or sorrow. Console in confined to the act giving sympathetic relief to the mind under affliction or sorrow, and points to some definite source of that relief; as, the presence of his friend consoled him; he was much consoled by this intelligence. The act of consoling commonly implies the inculcation of resignation. Comfort points to relief afforded by the communication of positive pleasure, hope, and strength, as well as by the diminution of pain; as, "They brought the young man alive, and were not a little comforted." Acts xx. 12.
Solace is from L. solacium, which means according to Dumesnil, consolation inwardly felt or applied to the case of the sufferer. Hence, the verb to solace denotes the using of things for the purpose of affording relief under sorrow or suffering; as, to solace one's self with reflections, with books, or with active employments.
---
Comfort (Com"fort) (?), n.
[OF. confort, fr. conforter.]

1. Assistance; relief; support. [Obs. except in the phrase "aid and comfort." See 5 below.] Shak.
2. Encouragement; solace; consolation in trouble; also, that which affords consolation. "In comfort of her mother's fears." Shak. "Cheer thy spirit with this comfort." Shak. "Speaking words of endearment where words of comfort availed not." Longfellow.
3. A state of quiet enjoyment; freedom from pain, want, or anxiety; also, whatever contributes to such a condition. "I had much joy and comfort in thy love." Phil. 7 (Rev. Ver. ). "He had the means of living in comfort." Macaulay.
4. A wadded bedquilt; a comfortable. [U. S.]
5. (Law) Unlawful support, countenance, or encouragement; as, to give aid and comfort to the enemy.
WE ACCEPT NO RESPONSIBILITY FOR THE ACCURACY OF ANY FEATURED LINKS