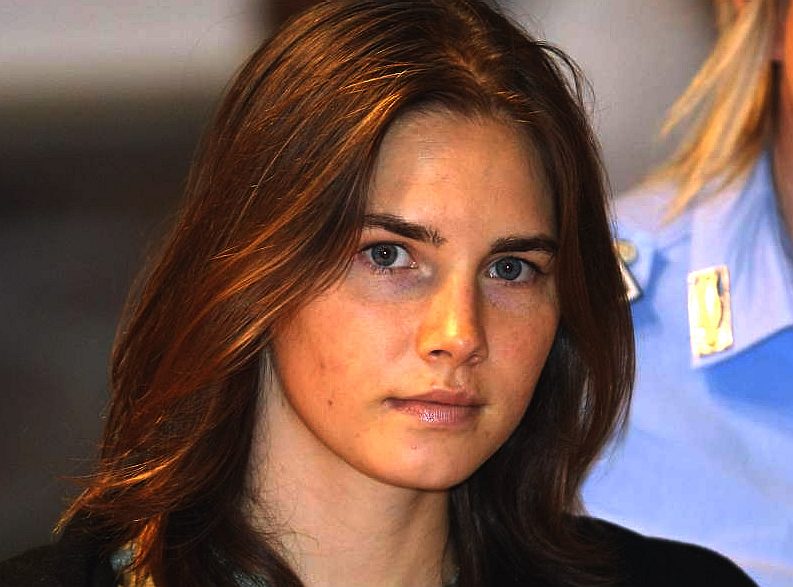 RETRIAL?

On March 26, 2013, Italy's highest criminal court overturned the acquittal of Knox in the murder of her British roommate and ordered a new trial. What are they thinking of?
On October 3, 2011, the jury in the Amanda Knox appeal reached a verdict. Earlier, Amanda had made an impassioned plea to the court for her life and exoneration in the case. Knox told the court:
"I did not kill, I did not, rape, I did not steal, I was not there."
The Italian appeals system offers juries any number of options: upholding the previous verdict, extending the sentence to as much as life in prison, which is what the prosecution has been arguing for, or reducing the sentence, even exonerating the plaintiff — or anything in between. The jury decided to partially overturn the conviction finding her guilty of defamation for falsely implicating her old boss Patrick Lamumba in Meredith's murder. She must also pay his legal fees and reimburse him for general expenses. Defamation carries a three-year sentence; Knox has already served four years, so she and Raffaele Sollecito were freed.

LACK OF EVIDENCE
Italian investigators in the Amanda Knox case had produced two key pieces of evidence:
a) A bra clasp
b) a knife
Both of these items have been found by an independent court-ordered report to have been contaminated and inappropriate for DNA testing. The report criticized the methods of evidence gathering in the case as sloppy and unclean.
Now it looks as though a third piece of evidence may have been overlooked. Walter Patumi, a forensic expert hired by the defence, found a blood-soaked sweater at the bottom of a hamper at the crime scene 46 days after the murder, Mr Patumi is quoted as saying:
"I can't tell you how embarrassed the police were when I showed them [the sweater],"
It seems the sweater was delivered to detectives, bagged and never investigated or tested. Some in the Italian media are now suggesting that the sweater was planted by the police.

There is also speculation that lead prosecutor Giuliano Mignini (who was indicted in 2006 for opening bogus investigations of foreign journalists in connection with the infamous Monster of Florence murders) may have been railroading Knox.


AMANDA KNOX - YOUTUBE

Official and unofficial media projects

In February 2011, Lifetime, an American television network, produced a television film about the case, titled Amanda Knox: Murder on Trial in Italy. It focused on Knox, who was played by American actress Hayden Panettiere. Kercher was played by the British actress Amanda Fernando Stevens. The Kercher family condemned the film and described its images as "horrific and distressing". Before the film was broadcast, lawyers for both Knox and Sollecito formally demanded that Lifetime abandon the production.

In December 2011, it was reported that Knox had secured the services of Washington, DC-based lawyer Robert Barnett in order to negotiate an official book deal. On February 16, 2012, HarperCollins announced that Knox had signed with them to write her memoir in a deal that will pay her $4 million. On November 29, 2012, HarperCollins announced that the memoir will be titled Waiting to be Heard, with an expected release date of April 30, 2013.
ANTI AMERICAN TRIAL CLAIMS - 5th December 2009
Was Amanda Knox 'a victim of anti-American trial'? Campaigners urge Hillary Clinton to launch an investigation.

U.S. Secretary of State Hillary Clinton was today urged to investigate campaigners' claims that Amanda Knox may have been the victim of a miscarriage of justice.

The American is beginning a 26-year jail sentence after she convicted of murdering British student Meredith Kercher. But U.S. senator Maria Cantwell said there were 'serious questions about the Italian justice system' and claimed there had been an anti-American element at the trial.

She said: 'I am in contact with the U.S. Ambassador to Italy and have been since the time of Ms. Knox's arrest. I will be conveying my concerns to Secretary of State Hillary Clinton.'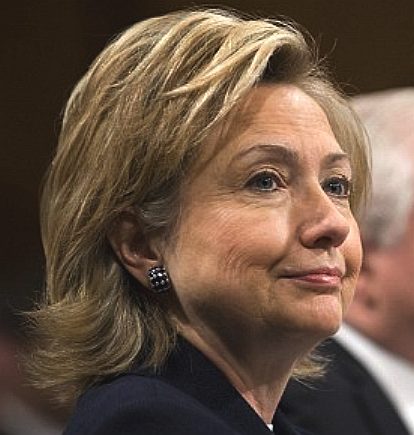 HILLARY CLINTON IS CALLED IN
US Secretary of State Hillary Clinton has been asked to investigate Knox's conviction by senator Maria Cantwell who fears there has been a miscarriage of justice.

The divide between the two countries was highlighted last week with an open letter from nine leading US DNA specialists questioning the validity of the only forensic evidence which implicates either Knox or Sollecito at the murder scene: DNA on a kitchen knife claimed to be the murder weapon and on a bra clasp ripped from Meredith.
Other forensic experts in several countries – including two from Britain – have started to study the DNA results but have delayed giving a verdict until they have received precise details on the methodology used by their Italian counterparts.

The failure of the prosecution to provide these details to Knox and Sollecito's defence teams is one of their central complaints.

Mrs Clinton was asked about the trial in an appearance on a U.S. news programme. She said: 'Of course I'll meet with Senator Cantwell or anyone who has a concern but I can't offer any opinion about that at this time.'

She said she had not expressed any concerns to the Italian government. Last night, Knox's Italian lawyer distanced himself from the senator's claims. Luciano Ghirga said: 'That's all we need, Hillary Clinton involved. I have the same political sympathies as Hillary but this sort of thing does not help us in any way.' Prosecutor Giuliano Mignini said: 'This senator should not interfere in something she has no idea about. I am happy with how the trial went.'

Knox plans to appeal against her conviction, but if it is unsuccessful she is likely to have to serve the bulk of her 26-year sentence inside an Italian jail. As in Britain, prisoners can be released on licence, but Knox is unlikely to be eligible for even day release for at least 20 years. She could make an application to serve her sentence in the U.S. On Saturday, Knox's father, mother Edda Mellas, her sister and half-sisters visited her at Capanne prison, just outside Perugia.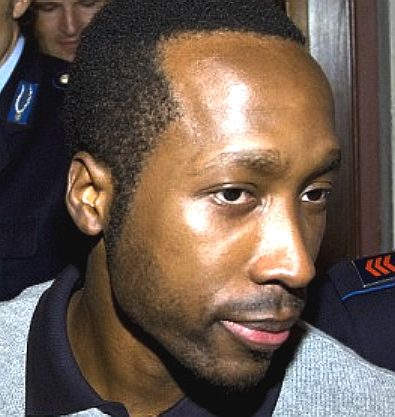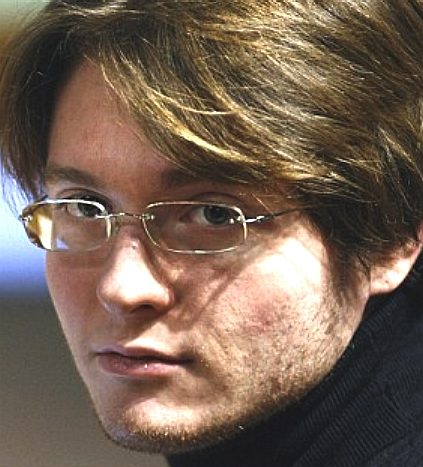 Rudy Guede (left) was jailed for Meredith's murder in October 2009. Knox's former boyfriend, Raffaele Sollecito (right) was sentenced in December 2009

Meanwhile, the priest who counselled Amanda Knox during her trial said the American student knew she would be convicted of murder. Father Saulo Scarabattoli was a regular visitor and confidant to Knox in the two years she spent in prison before the court case.

Knox, 22, talked to him at length about her feelings and hopes in the weeks leading up to the verdict. But the priest, who is the official chaplain to Capanne, the main prison in Perugia, Italy, said Knox was clearly convinced that the court would find her guilty of the British woman's murder as the final week of her trial began. He admitted too that he had feared the worst for Knox, who was sentenced to 26 years in jail for the murder of Meredith, 21, a Leeds University student who was in Perugia on a year abroad. Knox's ex-boyfriend Raffaele Sollecito, 25, was also found guilty of the same charges, but given a year less on his sentence.
Meredith, from Coulsdon, Surrey, was found semi-naked in a pool of blood in the bedroom of the house the two girls shared with two Italian women in November 2007.

Initially Knox – nicknamed Foxy Knoxy for her string of boyfriends in her short time in Italy – said she saw bar owner Patrick Lumumba, 40, a father of two, rape and kill the British undergraduate. But she changed her story when he was cleared, claiming that she had not been in the house at the time of the crime.

On Friday, the jury decided to accept the prosecution's case that Sollecito held Meredith down while Knox cut her throat with a six-inch kitchen knife. They found that they had committed the killing with drug dealer Rudy Guede, 22, who was jailed for Meredith's murder and sexual violence last October.

Father Scarabattoli said he saw Knox in an emotional meeting yesterday morning as she began day one of her sentence in the maximum security prison. He said she was distraught and added: 'She is utterly destroyed. Imagine how you would feel if you were condemned to 26 years imprisonment.' But he said she was 'putting some hope' into her appeal against conviction.
Mr Ghirga revealed that Knox's cell mates had waited up for her and comforted her with warm milk when she got back early yesterday morning. Prison sources said Knox and Sollecito were being checked around the clock in a suicide watch and not every 15 minutes as is usually the case with newly convicted inmates given lengthy sentences.

A jail source said: 'Amanda cried for a long time before she eventually got to sleep. Sollecito is in the men's section and he was a lot calmer and did not cry like Amanda.'

It was also revealed that there had been tears in the jury room as the verdicts were reached. Juror Angela Ceccarini, a 44-year-old secretary, said: 'The whole deliberating room was crying. It was very emotional.'

At a Press conference yesterday, Meredith's family said they could not bring themselves to celebrate Knox's conviction. Meredith's brother Lyle expressed satisfaction at the verdict but said it was not a 'day of triumph' because they were still grieving.

Lyle said: 'We are very satisfied that the prosecution have got a case together that they have worked very hard for. But it is not a time to celebrate, we are all gathered here today because our sister was brutally murdered and taken away from us.

'Two very young people have been sentenced to a long time behind bars. And of course there is also another gentleman in jail as well. So I think that is all I can say about feeling happy about yesterday's verdict.'

Meredith's sister Stephanie added: 'It will never be the same without Mez. But we are very lucky in that we have a lot of memories and stay in touch with her friends and learn more about her that way as well. She is very much part of our life and always will be. She is still in our family.'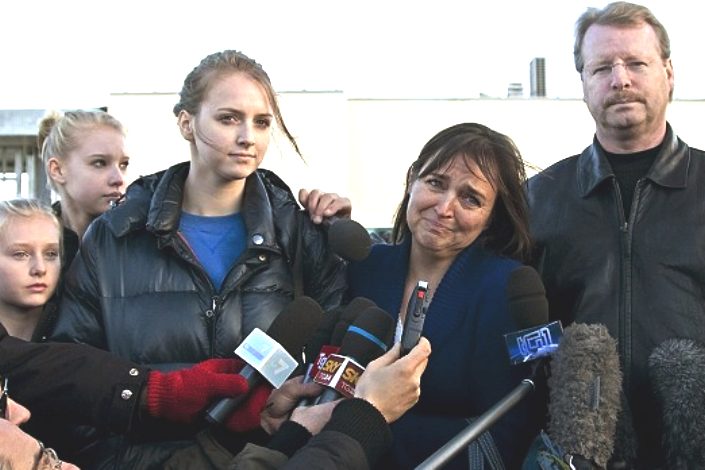 THE APPEAL

After the verdicts, Knox's furious father Curt Knox vowed to fight to clear his daughter's name and spoke of his 'anger and disbelief' at the Italian justice system. His campaign seems to be gaining support on Capitol Hill. Senator Maria Cantwell, from Washington state, declared there were 'serious questions about the Italian justice system'. She said she was concerned there had been an 'anti-American' feeling at the trial and said she would be raising her concerns with Mrs Clinton.

'The prosecution did not present enough evidence for an impartial jury to conclude beyond a reasonable doubt that Miss Knox was guilty,' she said. 'Italian jurors were allowed to view highly negative news coverage about Miss Knox.' She said Knox, who called herself Foxy Knoxy on a web page, had been a victim of 'harsh treatment' and branded handling of evidence 'negligent'. The appeal is expected to centre on doubts over the DNA evidence linking Knox and Sollecito to Meredith's death.

The main thrust of the prosecution case was the testing carried out by Patrizia Stefanoni, a police scientist, who found Knox's DNA on a knife and Sollecito's on a clasp on one of Meredith's bras.

The prosecution had to overcome defence claims that the DNA was too contaminated or too insignificant to be usable. Knox's mother Edda said they feared that even at appeal her daughter would not 'get justice' in Perugia.

She said: 'In the appeal they may change the judge and the jury but I don't think we will ever get a fair trial in Perugia where the feelings are so against Amanda.'

Speaking of the guilty verdict and sentence, Knox's father said: 'I just looked at him [the judge], looked at the jurors, each one of them, and I said, "How can you do this with what was presented in court alone?" '

Knox's sister Deanna said: 'We yelled across the court as they were taking her away that we love her but we couldn't see her. There's still hope for her. We are not going to leave her here. We are not going to take what this jury convicted her with.'

Knox's parents say she is learning five or six languages in the jail through corresponding with her former professors at Washington university. She is also learning the guitar.

Last night, the Kercher family were loath to comment on whether they believed Knox and Sollecito were guilty beyond reasonable doubt. Stephanie Kercher said: 'It is not for us to decide. We have to go on the evidence.' Meredith's mother Arline added: 'At the end of the day, you have to go on the evidence in the court, because that is all there is.'

The court provisionally judged that the Kerchers were owed £4 million in compensation from Knox and Sollecito for their loss. However, it is understood that the family will not go through the civil hearing required to enforce the judge's decision.

From the day Amanda Knox's trial began, her family and lawyers were preparing for what they felt was an inevitable finding of guilt and the automatic appeal that follows.

Their deep distrust of an Italian legal process they view as flawed – even corrupt – primed them months ago for Friday's verdict that convicted the 22-year-old American student and her 25-year-old ex-boyfriend Raffaele Sollecito.

Unlike the UK, under the Italian judicial system, an appeal is mandatory and the defence team must highlight the perceived failures of the 'Court of First Instance' which convicted the pair. According to the Knox family and close associates, there are plenty.

The appeal will focus on four specific areas: The DNA linking Knox and Sollecito to the murder scene; the criminal background of Rudy Guede, the drifter already convicted of Meredith's murder; the manner in which Knox's confession was obtained; and the conduct of the police and prosecution.

At times, the acrimony between prosecution and defence during the 11-month trial made it seem as much a clash of cultures and personality as a legal search for justice. Until now, Knox's only misdemeanor had been a noise violation in her home town, Seattle. Yet there were few limits when it came to attacks on her character.

To prosecutor Dr Giuliano Mignini she was 'Luciferina – the She-Devil'. Privately, some called her 'The Bitch', and Knox and Sollecito together 'the Cretins'. But where the trial was personal, the appeal is likely to become political. In the final week of the case, representatives of the US Embassy in Rome sat in court as observers, prompted to attend by the concerns of American senators following the case.

Greg Hampikian of Boise State University, Idaho, signed the open letter having reviewed the DNA evidence as part of the Innocence Project, a network in the US, Britain, Canada and other countries which has overturned more than 250 cases based on flawed forensics. He harbours 'grave concerns' over the 'methodology and manner in which the DNA was gathered and tested'.

In his view – one shared by the experts who each studied the Italian forensics – the DNA 'does not constitute credible evidence' and would never have been produced in a US or a British court.

Francesco Maresca, the lawyer for the Kercher family, is unmoved by such claims. According to her: 'We are teaching the whole world and the United States how to collect, analyse and evaluate scientific technical aspects of the case.'

The earlier conviction in a separate fast-track trial of Guede, an immigrant from Ivory Coast, is also likely to be examined in the Knox-Sollecito appeal. He gave the only eye-witness account of seeing the two lovers at the murder scene as it took place.

After the murder, Guede fled to Germany, where he was arrested two weeks later after being caught traveling on a train without a ticket.

Disturbingly, police failed to act against Guede, despite having clear evidence of him committing break-ins or burglaries – some of them armed with a knife – at least three times in the weeks leading to Meredith's murder.

On September 27, 2007 – five weeks before the killing – Perugia bar tender Cristian Tramantano heard a noise downstairs in his home and found Guede wandering around with a large knife.

Tramantano recognised Guede from his work in a nightclub. There was a confrontation between the two, ending when Guede ran away.

On four occasions, Tramantano went to Perugia's central police station to report the break-in, identify Guede as the culprit and to detail how the intruder was armed and threatened him. On each occasion, he was ignored and police refused to log his complaint.

The following weekend, there was a break-in at an English-speaking nursery school in Milan in which €2,000 and a digital camera were stolen. The school owner, Maria Antoinette Salvadori del Prato, reported it to her local police station.

Three weeks later, on Saturday, October 27 – one week before the murder – Mrs Prato arrived at the school early in the morning with a locksmith to replace the front door, only to be confronted by Guede standing in the main school entrance.

Police were called and Guede questioned. A stolen laptop, digital camera and a ten-inch kitchen knife were found in his backpack. But instead of being arrested and charged, Guede was merely escorted to Milan central railway station and placed on a train back to Perugia.

In the interim, on the weekend of October 13, there had been a break-in at the office of lawyers Paolo Brocchi and Luigi Palazzoli in which a first-floor window was smashed – similar to the break-in at Meredith's house. A computer and other items were stolen. They were later found in Guede's possession but he was neither arrested nor charged.

This series of crimes and the absence of police action has led several of Knox's defence team to believe that Guede was very likely a police informant being protected by someone within the force. If, as one associate of the defence team says, that is the case then it must be investigated, as that failure to act left Guede free to murder Meredith.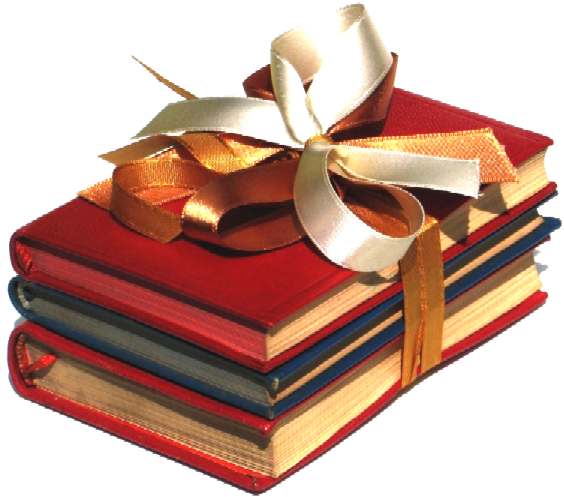 INTERROGATION

Knox's accusation that Perugia bar owner Patrick Lumumba was the killer and her confession to being in the house at the time will also be examined. It is now known that Knox was interrogated for nearly 53 hours over five days, part of the time without a lawyer present. Italian law is clear: a suspect must not be interrogated without a lawyer. However, Knox's interrogation fell into an uncertain area of the law because she went voluntarily to the police station and was initially interviewed as a potential witness, not a suspect.

At some point, she blamed Lumumba for the murder, adding that she had been present. At that time, Knox became a suspect and the interrogation should have been stopped. She should have been told of her rights and provided with a lawyer.

But nobody knows exactly when this happened because there is no video or audio recording of the entire interrogation – in spite of Italian legislation's insistence upon the videotaping of any suspect's interrogation.

According to her defence team, Knox was 'brainwashed...pressured into making up a story to satisfy very demanding interrogators'.

Her parents, Curt Knox and Edda Mellas, have publicly claimed that she was threatened and, on at least two occasions, slapped by interrogators – an allegation which has led to them being sued for defamation by a number of Perugian officers.

Mrs Mellas, a maths teacher, and her husband Chris Mellas are now contemplating moving to Italy to ensure they can remain at her side throughout an appeal that may yet prove every bit as seismic and bitter as the original trial.

Works of fiction about prisons, some of which are based on real events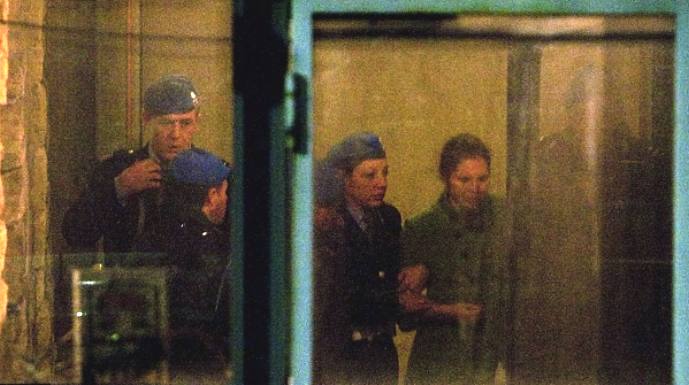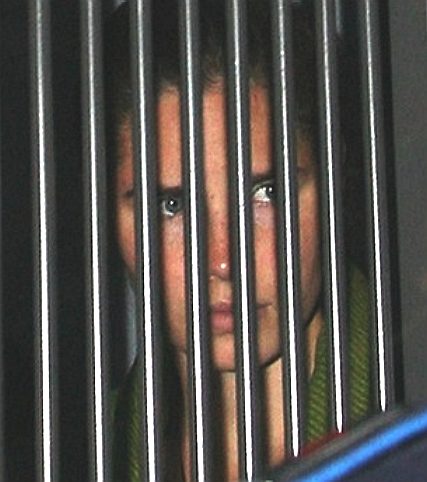 Amanda Knox is led to jail following her conviction for murder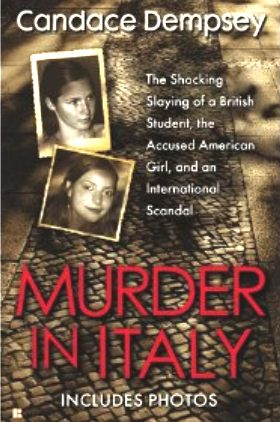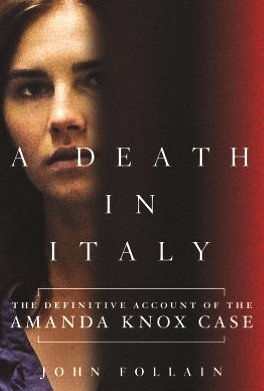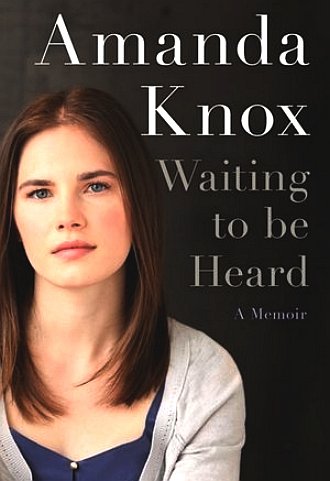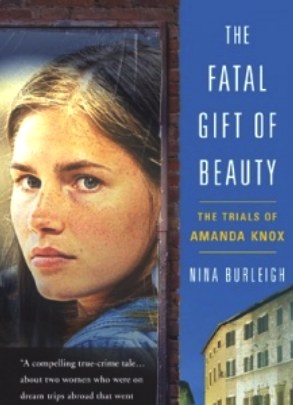 LINKS
http://dailycaller.com/2013/04/03/cnn-embarrasses-itself-with-amanda-knox-coverage/
www.dailymail.co.uk Amanda Knox victim anti American trial Hillary Clinton launch investigation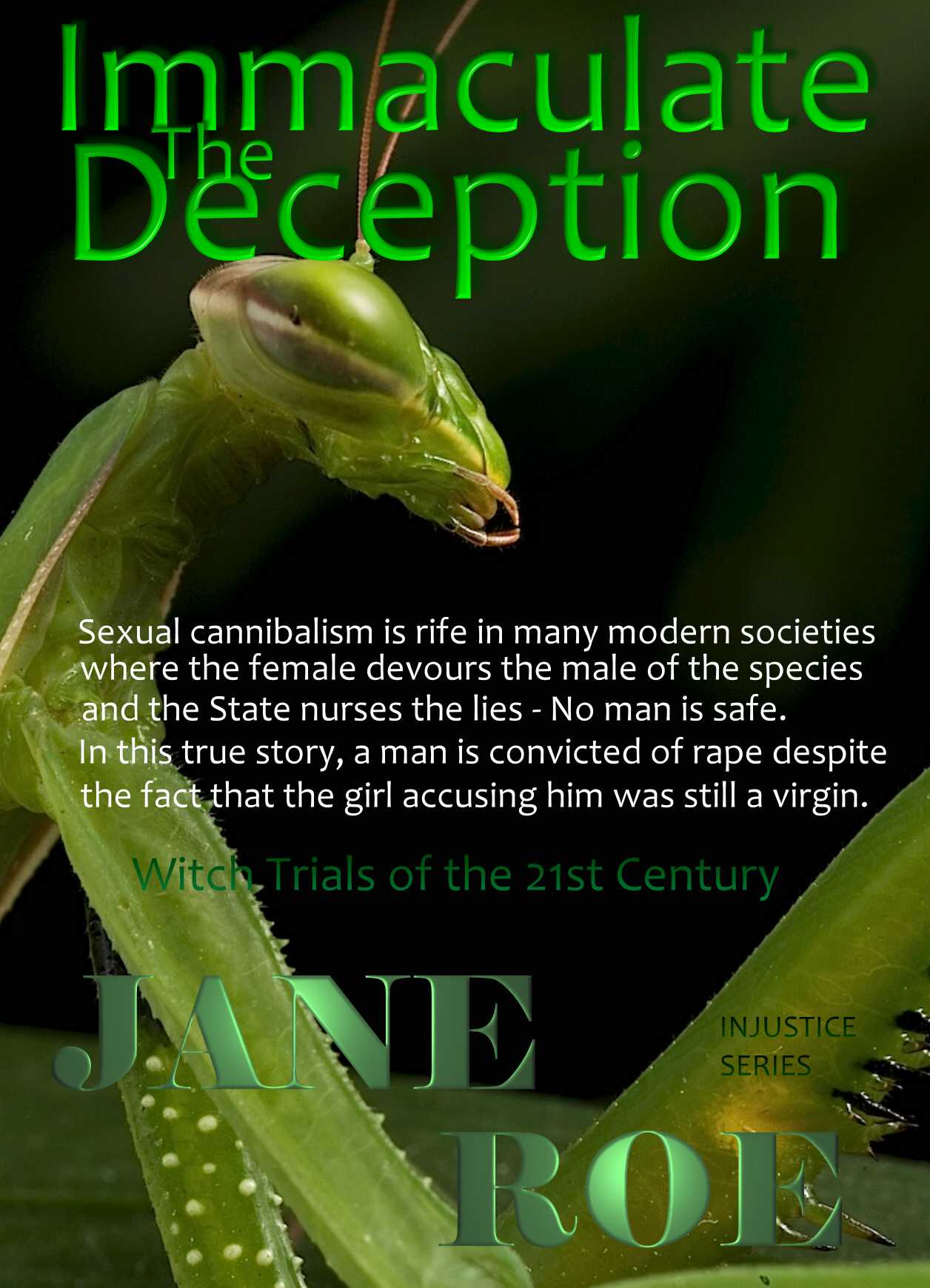 Sexual cannibalism in humans is commonplace where the (UK) state still pays bunny-boilers to fabricate allegations - despite the untenable ratio of false allegations. This is called Noble Cause Corruption, so named because the cause (more convictions of rapists and perverts) is noble, but the means (convicting significant numbers of innocent men) is corrupt. A decent justice system is one where convictions are safe; where an appeal is guaranteed and where the court system does not refuse appellants the evidence for their barristers to perfect grounds of appeal. Unlike most European countries, the right of appeal in the UK in not mandatory and the discretionary single judge paper system is open to startling abuses. This book is based on a real case study, that reveals the fatal flaws in the English justice system. No man in England is safe until these issues are dealt with - it could happen to anyone.