Michael Howard has launched the party's 2005 general election campaign with a rousing rallycall to the country to abandon the failed policies of Tony Blair's Labour Party and turn to the Conservatives to give the nation a fresh start.
But has he said anything about tackling council corruption?
Not as far as we know. Should he not be promising voters that he will put a halt to the extraordinary waste of ratepayers money brought on by corrupt planning officers. We estimate this waste to be in the order of £10 million per council. That adds up to a tidy sum. Enough to bail out just about every other shortage in public funding.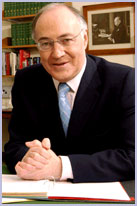 Michael Howard MP
Why do you think politicians need to resort to stealth taxes?
Take Road Tax. This tax was introduced to pay for road building, yet only about 5% actually goes to build roads. The rest is diverted to support other high spend areas, such as protecting crooked planning officers.

We need honest taxes for honest purposes? We need an efficient government and an efficient local government. We do not need dishonest local officials milking the system for their own purposes. Building empires. We need affordable housing, decent schools, and sensibly priced services. At the moment council tax is crippling most folk. Not to mention the fact is is a grossly unfair tax aimed only at people who are sitting targets.
Can the Conservatives under Michael Howard, deliver the above?
We doubt it. The Conservatives have not tackled white collar crime at local council level before. true they commissioned Lord Nolan to look into the situation. But as soon as the awful truth emerged via a recommendation for new criminal statute to tackle malicious use of public funds and personal vendettas, they hastily put the brakes on. Cowards.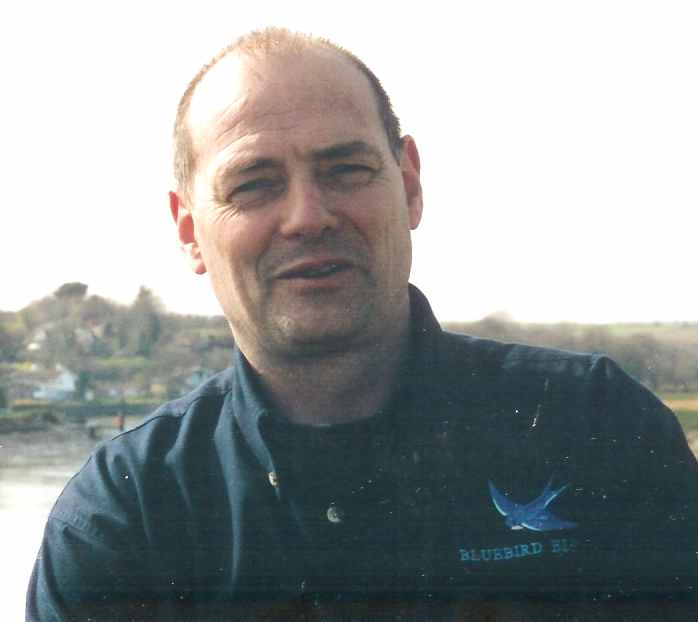 Nelson Kruschandl says : "It's Time for Change"
Neither the Conservatives or New Labour have tackled white collar crime at local council level. Both of these parties allow local council's to run riot with your money - allow council officers to deceive councillors and torture the public by refusing to answer reasonable questions, the threatening citizens with legal action, where these same planning officers know developments are permitted, and is some cases harassing members of the public to bankruptcy, at huge expense to the ratepayer - See Staffordshire County Council and Brian Goodacre as prime examples. The major political parties are simply Chicken.
Then as soon as the Human Rights Act looked set to give the common man a chance, they changed the rules regarding Legal Aid funding, making it almost impossible to obtain representation and justice.
---

Speaking before the Prime Minister travelled from Downing Street to Buckingham Palace to ask the Queen to dissolve Parliament, Mr Howard put his party on the front foot with a promise to "do the best for Britain" with an action programme that would reward the hardworking law abiding majority, while delivering improved school discipline, cleaner hospitals, more police on the streets and controlled immigration.

Kicking off the party campaign in the courtyard of a central London hotel, he declared: "The choice before the voters on May 5 is very clear: they can either reward Mr Blair for eight years of broken promises and vote for another five years of talk; or they can vote Conservative, to support a party that's taken a stand and is committed to action on the issues that matter to hard working Britons."

Insisting that the Labour government has "lost the plot", Mr Howard accused Tony Blair of taking honest hardworking people for granted, and failing to recognise how worried NHS patients are about hospital infections, how pensions are fearful of rising crime, and how parents fear that their children cannot learn in class because of the lack of proper school discipline.

Denouncing the way Labour has frittered away huge tax incomes with little improvement in public services, Mr Howard offered a "better way" which would help those who "do the right thing and play by the rules".

He said the Conservative timetable for action would build a brighter, better future for the country, with more value for money and lower taxes, with discipline restored to schools, with hospital matrons given the power to close wards infected with MRSA; with reduced crime, and an extra 5000 more police officers on the streets each year backed by tougher sentences for burglars and drug dealers; and controlled immigration with an annual limit on the number of people who can settle in Britain.

He declared: "Some people say I shouldn't talk about difficult issues like the abuse of our asylum system and those travellers who stick two fingers up to the law. But we cannot make Britain a better place if we sweep difficult issues under the carpet. Everyone knows you won't fix a problem if you aren't even prepared to discuss it."

Mr Howard said he was not prepared to appease special interest groups, and wanted all Britons to play by the same rules.

Buoyed up by improving opinion poll surveys and a party brimming with confidence and enthusiasm, Mr Howard said that while the Prime Minister was already secretly grinning about the prospect of his third victory, there was no reason why the country had to deliver Labour a third term in Downing Street.

And in a clear message to the electorate he embarked on a vigorous four week nationwide campaign declaring: "If you're thinking what we're thinking, it's time for urgent action on the things that really matter: reward for hardworking Britons; school discipline; cleaner hospitals; more police; and controlled immigration. So I say again, the choice before voters on May the fifth is very clear. They can either reward Mr. Blair for eight years of broken promises and vote for another five years of talk. Or they can vote Conservative, to support a party that's taken a stand and is committed to action on the issues that matter to hard working Britons."