Perhaps Dudley should be Dodley Council, because being convicted of fraud, appears to improve your chances of promotion. Looking at the Mayor and Deputy Mayor, butter wouldn't melt in their mouth. Yet can they claim not to know what is going on in their council, and how could they possibly explain it?
Id this council operating efficiently and in the interests of the community. The Mayor is supposed to uphold and promote the purposes of the Council's Constitution. Have the matters reported below been reported to the District Auditor? According to precedent, the members have a duty to ensure officers fit for the task are employed. Do you think they have and what do you think of the salaries?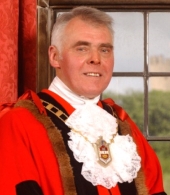 Deputy Mayor, Councillor David Stanley
The Deputy Mayor is elected by the Council at the Annual Meeting at the same time as the Mayor. In the Mayor's absence, the Deputy Mayor will carry out the civic and ceremonial responsibilities of the Mayor. The Deputy also serves for the whole of the Municipal Year from one Annual Meeting to the next. During his year of office, the Deputy Mayor also attends many civic and ceremonial functions to represent the Council. But what is this deputy Mayor doing for you? We'd like to hear from you on this one David.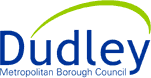 COUNCIL WORKER ESCAPES JAIL
From the archive, first published Wednesday 26th Jul 2000.
A Dudley council officer who forged his girlfriend's signature on a loan agreement has been sentenced to 240 hours community service.

Convicted fraudster John Millar £91,000 a year man!
John Millar, aged 43, of Straits Road, Lower Gornal, had been warned at a previous hearing be may be facing a prison sentence. Millar the signature on a £14,000 loan agreement last year after his girlfriend refused to sign.
They used the cash to buy a new home and pay off existing debts, but the relationship ended soon after. The girlfriend was only alerted to the forgery when a letter was sent to her by the loan company nine months later demanding payment.
David Dollery, defending, said Millar, head of engineering contract services at Dudley council, had taken out many loans and always paid them on time.
He added the whole incident had brought shame on Millar and his family. Ian Ball, prosecuting, said Millar's girlfriend had suffered no financial loss but had been put on a credit blacklist.
Millar pleaded guilty to making a false instrument and using a false instrument. He was given a community sentence and ordered to pay £80 costs.
From the archive
http://www.thisistheblackcountry.co.uk
© Newsquest Media Group 2000
PAY HIKE GETS OK
From the archive, first published Friday 1st Aug 2003.
AS PREDICTED by the Dudley News senior officers on the council have netted pay rises worth £200,000.
We told readers about the planned pay package before last Friday's secret meeting when the Tories approved the controversial increases.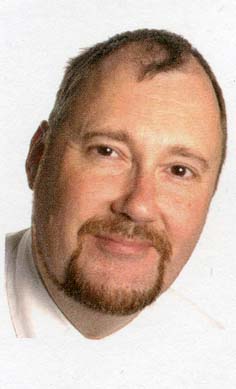 Chief executive Andrew Sparke - overpaid!
Now chief executive Andrew Sparke is sitting pretty on a salary of £110,000 a year - £11,000 more than before.
And other top brass including director of law and property John Polychronakis, director of finance Mike Williams and director of housing John Stringer have all climbed from £75,000 to £91,500.
While director of education John Freeman goes up from £83,000 to £91,500 and it's no change for director of the urban environment John Millar already on £91,500.
The handouts went ahead in the face of £2m cutbacks and fierce opposition from Labour and the LibDems.
From the archive
http://www.thisistheblackcountry.co.uk
© Newsquest Media Group 2003
The Mayor of this Borough council is elected at the Annual Meeting of the Council (usually in May each year). The Mayor serves for the whole of the Municipal Year until the next Annual Meeting. In his capacity as the Borough's first citizen, the Mayor attends many civic and ceremonial functions to represent the Council. Does the Mayor know what's going on in his council? If he does should he be Mayor? If he doesn't should he be Mayor? How about it John - what's the deal?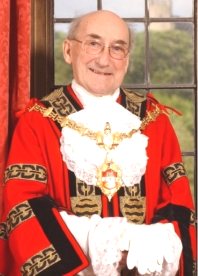 The Worshipful the Mayor, Councillor John Woodall JP
---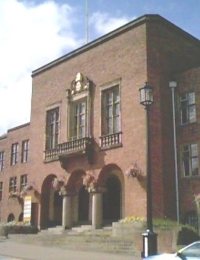 Contact Dudley MBC
Contact Centre, Dudley Council Plus, operates Weekdays, 8am - 7.30pm , and Saturdays, 9am - 12 noon. Please call on 01384 812345.
Alternatively you may want to e-mail us about your enquiry at dudleycouncilplus@dudley.gov.uk
You can also contact Dudley Metropolitan Borough Council by post:

Dudley Metropolitan Borough Council
Council House,
Council Services:
A : B : C : D : E : F : G : H : I : J : K : L : M : N : O : P : Q : R : S : T : U : V : W : X : Y : Z
---
Don't forget that Whistle-blowing protection is now available should you wish to spill the beans about Wealden's legal and planning departments!
THIS SITE CONTAINS MANY EXAMPLES OF THIS COUNCIL'S UNREASONABLE BEHAVIOUR - With thanks to Action Groups across the country for the supply of real case history and supporting documents. *THAT THE PUBLIC MAY KNOW*