HIGH COURT JUDGE - The CPS do th
Imagine that you have bo
............
ANATOMY OF JUSTICE:
Institutionalised discrimination falls to be considered under the head of malfeasance in public office rather than simple negligence or impropriety ......
The law in England is not geared up to protect the rights of the innocent. Article 6 obligations have been watered down in the drive to cut costs - and the Courts have been instructed to ignore Fair Hearings for a number of reasons. One reason is that the Courts are overloaded with cases.
NOT CRICKET - No fair play in his courtroom. Foul stroke M'lud.
RISE IN NUMBER OF INNOCENT VICTIMS
A quite worrying statistic is the number of men freed on Appeal, having been convicted by a Jury of 12 members of the public. Clearly, then the decisions reached by many Juries are flawed. To a high degree it's a game of chance relying on the mood of the jurors and the relative skills or degrees of effort, of the prosecuting and defending barristers.
More worrying is the fact there is no automatic right of Appeal. An innocent man must remain in prison relying on friends and family, and hoping some new evidence will come to light to give any chance of an Appeal.
The problem then is that the system is rigged by a Single Judge who is appointed by the State for the sole purpose of refusing appeals.
The same system applies in the case of Judicial Reviews, where a single judge or a master decides is they will allow a Review to proceed.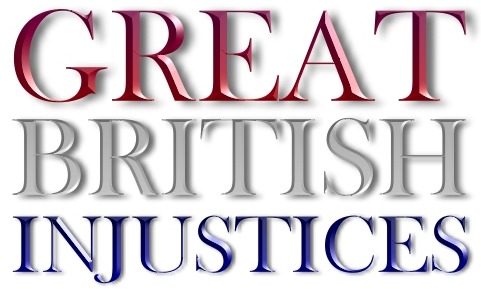 MEN CLEARED ON APPEAL
TABOO SUBJECT - The law works both ways. Sometimes it sets a rapist free, and sometimes it convicts an innocent man. In this case a man was convicted of penetration (rape) when the claimant was still intact (a virgin). We have every sympathy for women and men who suffer genuine assault, but we also have a duty to see injustice corrected, in the process furthering the cause of forensic science.
LINKS
Daily Mail UK news Judge tells ASBO thug deserved good kicking punching police womans car drunken rage
The Argus Sussex news fFamilies_of_victims_in_murder_cases_face_an_agonising_wait_for_justice
http://www.dailymail.co.uk/news/article-1220656/Judge-tells-ASBO-thug-deserved-good-kicking-punching-policewomans-car-drunken-rage.html
http://www.theargus.co.uk/news/14026478.Families_of_victims_in_murder_cases_face_an_agonising_wait_for_justice/