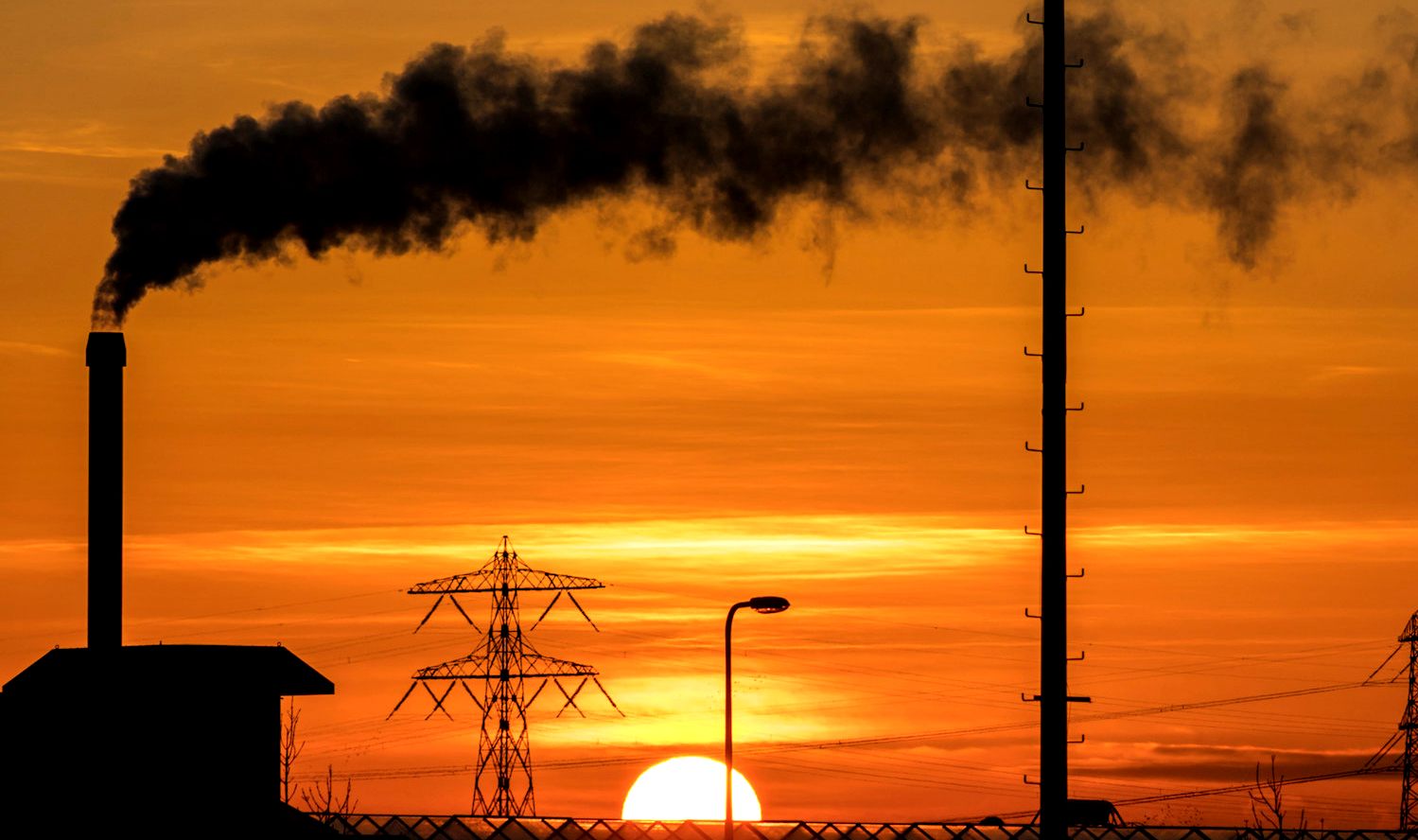 The sun is setting on planet earth with global warming that is a massive social issue confronting mankind and every other species - in some kind of Anthropocene Age of self destruction. Do the Commission care?
The Charity Commission is established by law as the regulator and registrar for charities in England and Wales. Their stated aim is to provide the best possible regulation of charities in England and Wales in order to increase charities' effectiveness and public confidence and trust.
This must apply equally to:
a) striking charities and
b) recognising charitable endeavour
The Commission have so far only been brought to task as to "Fitness For Purpose" on removing charities that fail to operate by the rules. But what about when the Commission fail to register an organization that is obviously conducting themselves by the rules, with charitable objects?
We wonder how many would be good causes are being denied registration for all the wrong reasons?
Having seen for ourselves the case handling of a 'not for profit' concerned with marine pollution and climate change as their main drives in connection with conservation of the planet, we have our doubts that the general public would believe that such objects might not be classed as charitable. Or indeed that such application should have been resisted. But resisted it was to bursting point - and that seems to have been the agenda of the Commission.
The point here is that dozens of other charities with the same objects were registered without question in record time - and justice must not only be done, but be seen to be done.
In the case in point the Charity Commission kept the applicants dangling for around 150 days while they pursued a line of questioning that bore a remarkable resemblance to questions that had been asked by a local authority about one person who had been targeted for unfavourable treatment by banking institutions and HM Revenue & Customs - even though there was and is no connection between the person the state were targeting and the applicant.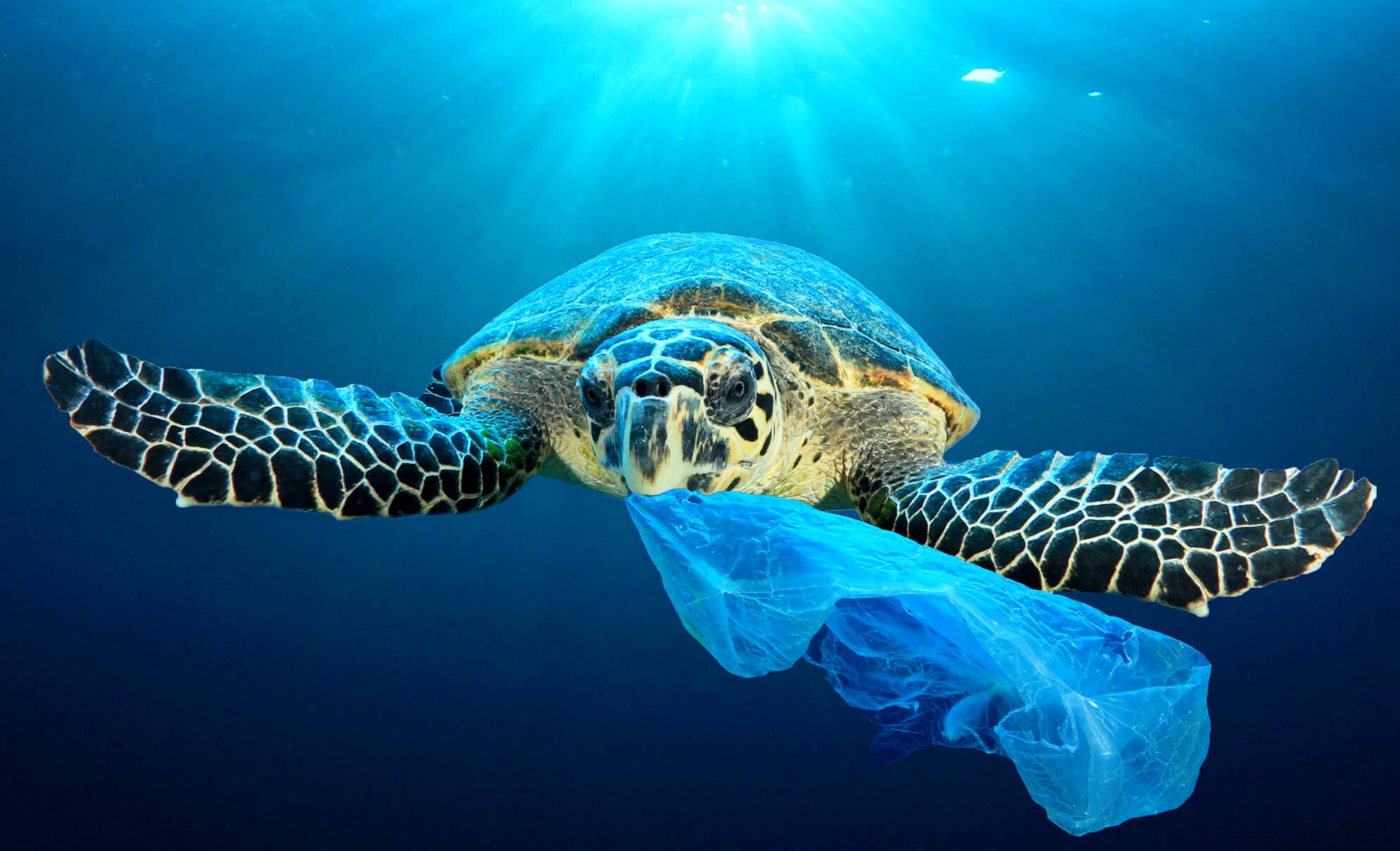 Regardless, it appeared that the Commission were doing their best to join dots that did not exist for other agencies.
In effect, it looks (it is alleged) as though the Commission were involved in a multi agency fishing exercise.
If that is as it seems, it can only be that the Commission are joined in some kind of conspiracy (lawful or otherwise) to prevent good works being done by those targeted by other agencies, rightly or wrongly, by reason that the target had challenged the lawfulness of operations of the local authority - and been proved to be correct as to institutionalised discrimination and malicious prosecution.
It must be then that according to R-v-Sussex Justices, exparte McCarthy, [1924] 1KB 256, [1923] All ER 233, that the decision of the Commission is dubious in law due to more than just a hint of bias. This applies even if there actually is none.
The net effect is that potential solutions to ocean plastic pollution and climate change are being hindered by the Charity Commission in the UK.
That also means that their administration is adding to global warming. The politics of which it is suggested should be addressed by the United Nations at COP 25 in Santiago 2019, as part of the SDG16 transparency sustainability development goal.
These are our views and opinions protected by Articles 9 and 10 of the European Convention of Human Rights based on information received in written form - and we stand to be corrected.
The Charity Commission might care to comment to clarify the position from their end, and we will be only too pleased to publish anything that might be substantiated by documentary proofs, such that it is reliable and may be relied on - by way of fair and balanced reporting.
Baroness Stowel

of Beeston MBE - Chair

Helen Stephenson CBE

Chief Executive

Aarti Thakor

Dir Legal Services

Sarah Atkinson

Dir Policy & Planning

David Jones

Dir Corporate Services

Michelle Russell

Investigations & Enf.

David Holdsworth Deputy Chief Executive

Mike Ashley

Board Member

Laurie Benson

Board member

Tony Cohen

Board member

Kenneth Dibble

Board member

Nina Hingorani-Crain

Board member

Paul Martin CBE

Board member

Catherine Quinn

Board member


Ian Karet

Board member
https://www.gov.uk/government/organisations/charity-commission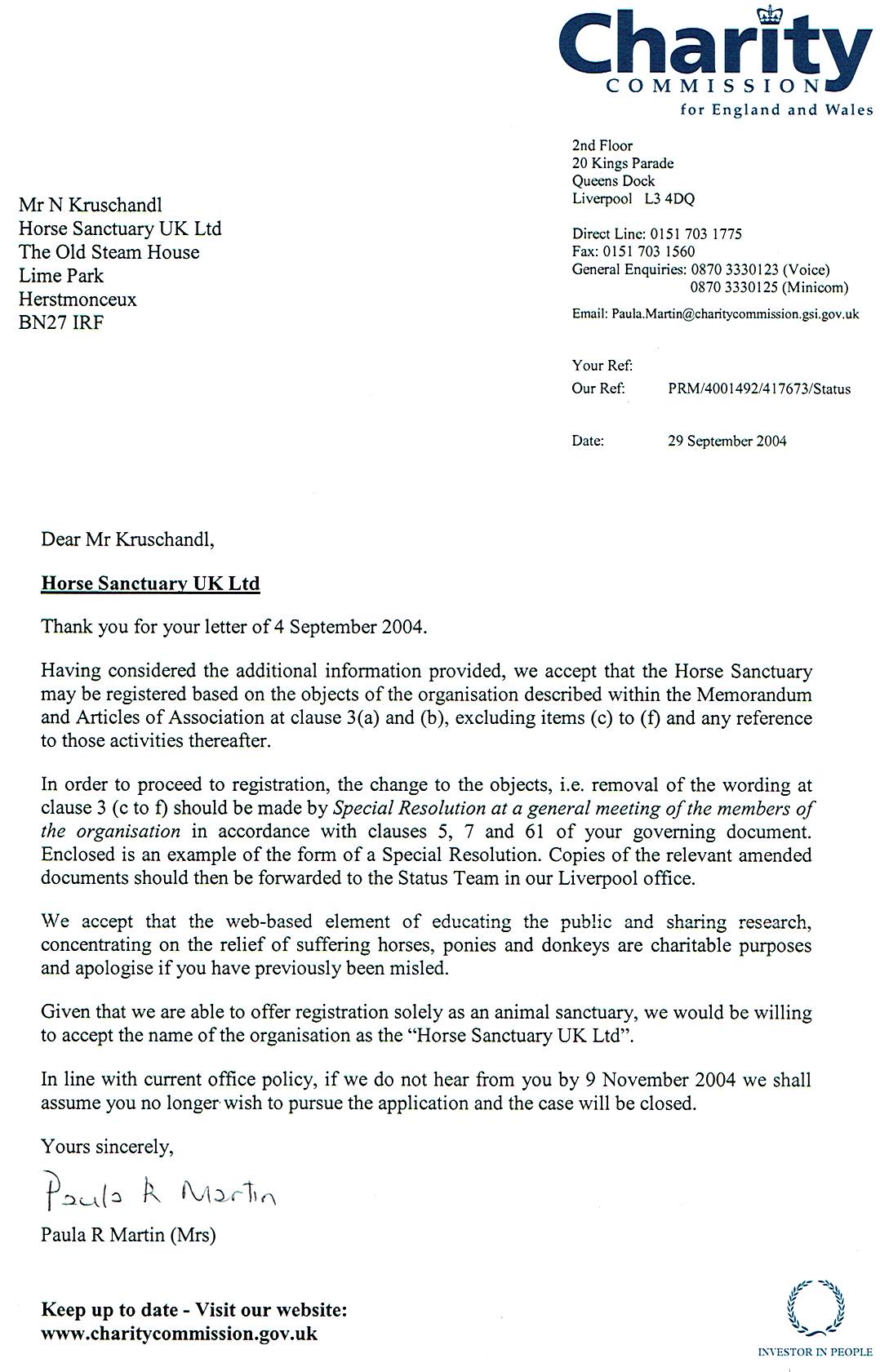 CHARITY COMMISSION - The objects of Horse Sanctuary UK were accepted as being charitable by the Commission on the 29th of September 2004, thanks to the ongoing efforts of the advocate who volunteered to take on this challenging case. You can see that minor amendments were necessary. This was in the days when the commissioners had a conscience.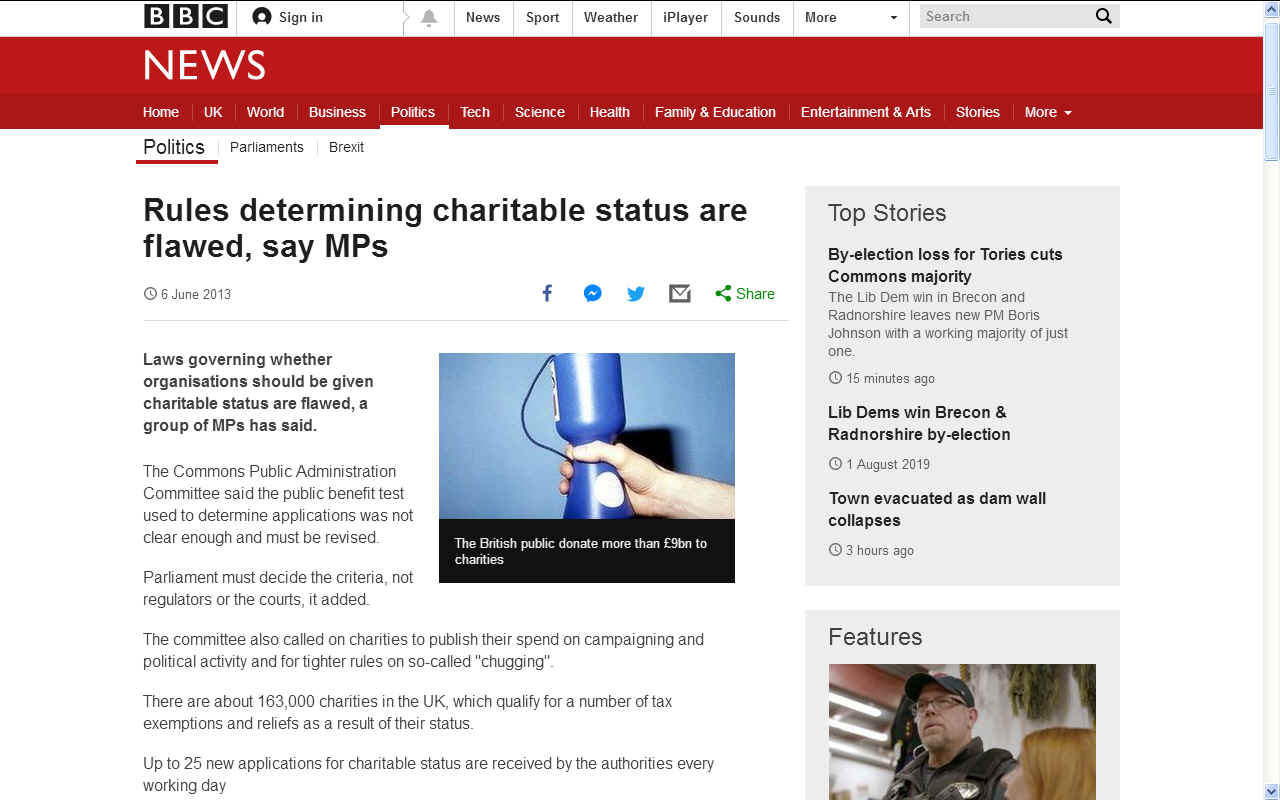 BBC NEWS JUNE 2013 - Rules determining charitable status are flawed, say MPs

The Commons Public Administration Committee said the public benefit test used to determine applications was not clear enough and must be revised.

Parliament must decide the criteria, not regulators or the courts, it added.

The committee also called on charities to publish their spend on campaigning and political activity and for tighter rules on so-called "chugging".

There are about 163,000 charities in the UK, which qualify for a number of tax exemptions and reliefs as a result of their status.

Up to 25 new applications for charitable status are received by the authorities every working day

Legislation passed in 2006 means organisations do not have automatic charitable status as a result of any given function or activity and must prove their public benefit.

'Impossible position'

In a report into the health of the charitable sector, the committee argues the 2006 Charities Act "created ambiguity" around the criteria for charitable status and this had resulted in a number of costly legal challenges.

It says the concept of public benefit was not clearly defined and this had left the Charity Commission - which regulates the activities of charities in England and Wales and issues guidance on public benefit - in an "impossible position".

It cites the regulator's legal battles with the Independent Schools Council, which the Charity Commission lost in 2011, and the Plymouth Brethren Christian Church as evidence that current legislation is not fit for purpose.

Conservative MP Bernard Jenkin, who chairs the committee, said charities played a vital role in British society and the public was rightly praised for its generosity, donating £9.3bn in 2011-12.

But he said action was needed "to restore and maintain public trust" in charities and in the Charity Commission "which in turn is essential to promote the good work of charitable organisations in communities across the country".

"It must be for Parliament, not the Charity Commission, to determine the criteria for charitable status," he added.

"It is then for a properly funded Charity Commission to apply those criteria and decide who will be afforded charitable status."

On the issue of face-to-face fundraising - known as chugging - the MPs say self-regulation has failed so far to produce the level of public confidence essential to maintaining the reputation of the charitable sector

In a report last year, Tory peer Lord Hodgson said councils should be given greater powers to deal with aggressive charity collectors on High Streets, with councils able to license fundraisers and control where and how collections take place.

A Cabinet Office spokesman said: "We welcome the post-legislative scrutiny exercise that the Public Administration Select Committee has undertaken into the Charities Act 2006.

"It acknowledges and builds on the good work undertaken by Lord Hodgson in his review of the Charities Act last year. We will carefully consider the report's conclusions and recommendations before we respond in detail."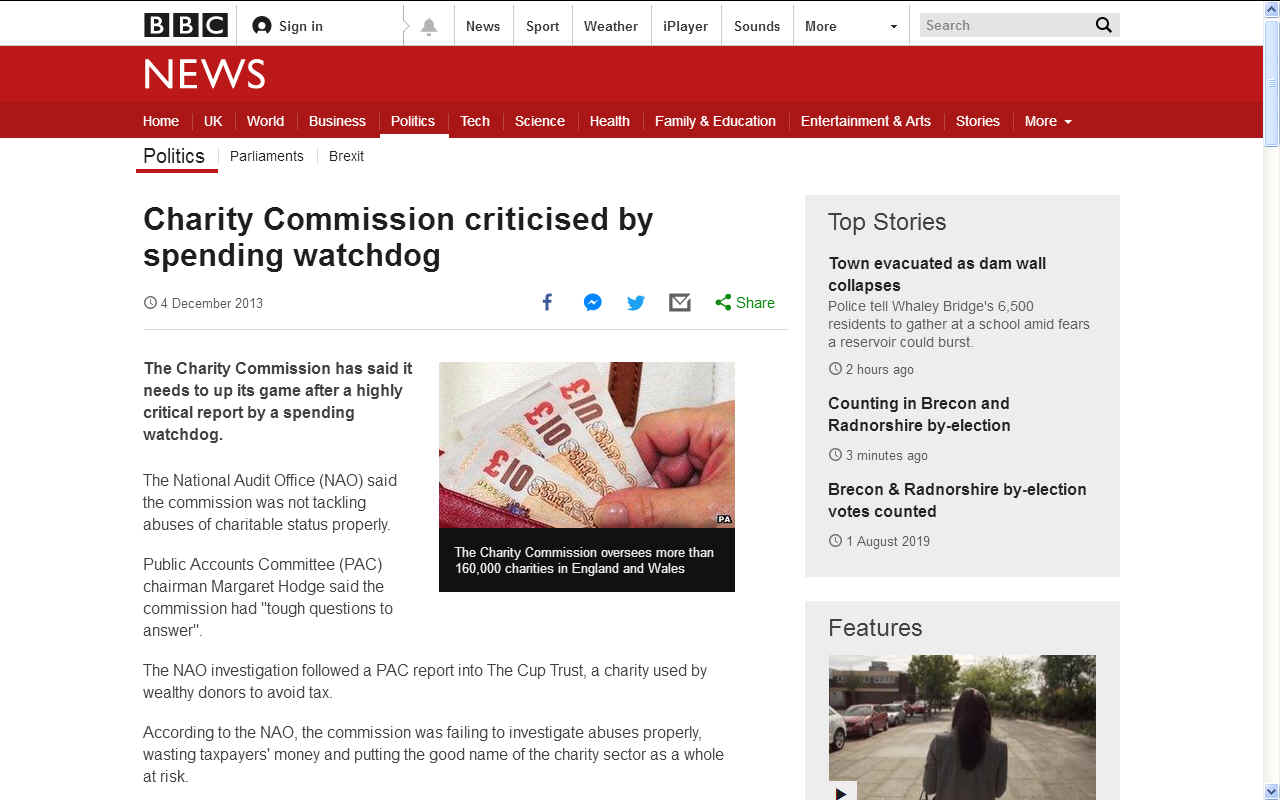 BBC NEWS DECEMBER 2013 - Charity Commission criticised by spending watchdog

The Charity Commission has said it needs to up its game after a highly critical report by a spending watchdog.

The National Audit Office (NAO) said the commission was not tackling abuses of charitable status properly.

Public Accounts Committee (PAC) chairman Margaret Hodge said the commission had "tough questions to answer".

The NAO investigation followed a PAC report into The Cup Trust, a charity used by wealthy donors to avoid tax.

According to the NAO, the commission was failing to investigate abuses properly, wasting taxpayers' money and putting the good name of the charity sector as a whole at risk.
Budget cuts

Ms Hodge said: "The Public Accounts Committee asked the NAO to carry out this work earlier this year after our inquiry into the Cup Trust raised serious questions about whether or not the Charity Commission is fit for purpose. This report suggests it is not.

"People in this country are hugely generous in giving to charities but the failure of the Charity Commission to detect and tackle abuse effectively risks undermining public trust in the whole sector.

"The Charity Commission... have some tough questions to answer."

The commission oversees more than 160,000 charities in England and Wales. Its annual budget has decreased by 40% in real terms to £22.7m over the past seven years.

The NAO report said: "It does important and necessary work and its independent status is highly valued, but it does not do enough to identify and tackle abuse of charitable status.

"It uses its information poorly to assess risk and often relies solely on trustees' assurances. Where it does identify concerns in charities, it makes little use of its powers and fails to take tough action in some of the most serious cases."

Charity Commission chief executive Sam Younger told BBC Radio 4's Today programme it had been "too cautious" and was changing its approach.

"We need to up our game in identifying where serious wrongdoing is happening in charities and then move more swiftly than we have traditionally... and to deploy our powers."

But he said it was impossible to "individually invigilate" every charity and that it was unfair to extrapolate criticism of the body's broader work from the report.

"By 2016 the commission will over eight years have lost half its real income," he added, warning that it could not handle any more cuts "without something giving".
Problems emerged

The NAO report was prompted by revelations that The Cup Trust was operating a complex tax avoidance scheme on behalf of its wealthy donors.

Out of every £100 donated, just three pence went to good causes.

In a separate report, the NAO concluded the Charity Commission failed to check the Cup Trust met the legal requirements when it registered it as a charity and was then too slow to act when problems emerged.

Amyas Morse, head of the NAO, said: "The Charity Commission has responsibility for protecting the good name of the charity sector as a whole, as well as other specific duties.

"It is too passive in pursuing this objective and in making the case for the resources to allow it to do so effectively.

"We welcome the early plans for a reset of its approach and strategy being proposed by its new board and encourage them not to fall short of the radical change of pace and rigour which is evidently needed."
Maintain trust

The PAC heard evidence about the The Cup Trust case earlier this year. Mr Younger will appear before the committee of MPs this month.

Sir Stuart Etherington, chief executive of the National Council for Voluntary Organisations, said the commission had taken a "soft-touch approach" in even the most serious cases.

He said: "This report reflects what we have said for years. In order to maintain public trust, charities want a vigilant and effective regulator which takes prompt action in the rare instances of abuse."

A Cabinet Office spokesman said: "As the NAO notes, the commission should exercise the power it has more often."

But he also said the Cabinet Office would launch a consultation "to address any gaps" in the commission's legal authority.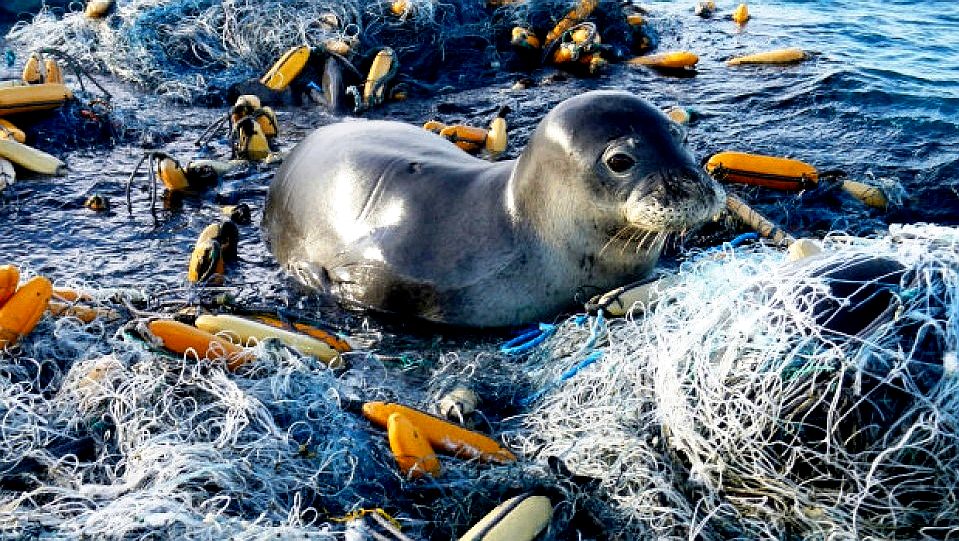 Those who operate in public life and serve in institutions and that occupy a position of trust, must stand to be scrutinized as to their strict codes of conduct in the interests preserving public confidence in those institutions.
It is the duty of every member of the public to question the decisions and motives of those in public office, just as it is the duty of the Commissioners to seek to further charitable causes that benefit mankind such as the fight against global warming and plastic pollution in our oceans.
LINKS & REFERENCE
https://www.bbc.co.uk/news/uk-politics-22779337
https://www.independent.co.uk/news/uk/politics/taxpayers-money-given-to-corrupt-charities-1938691.html
https://www.bbc.co.uk/news/uk-politics-25210575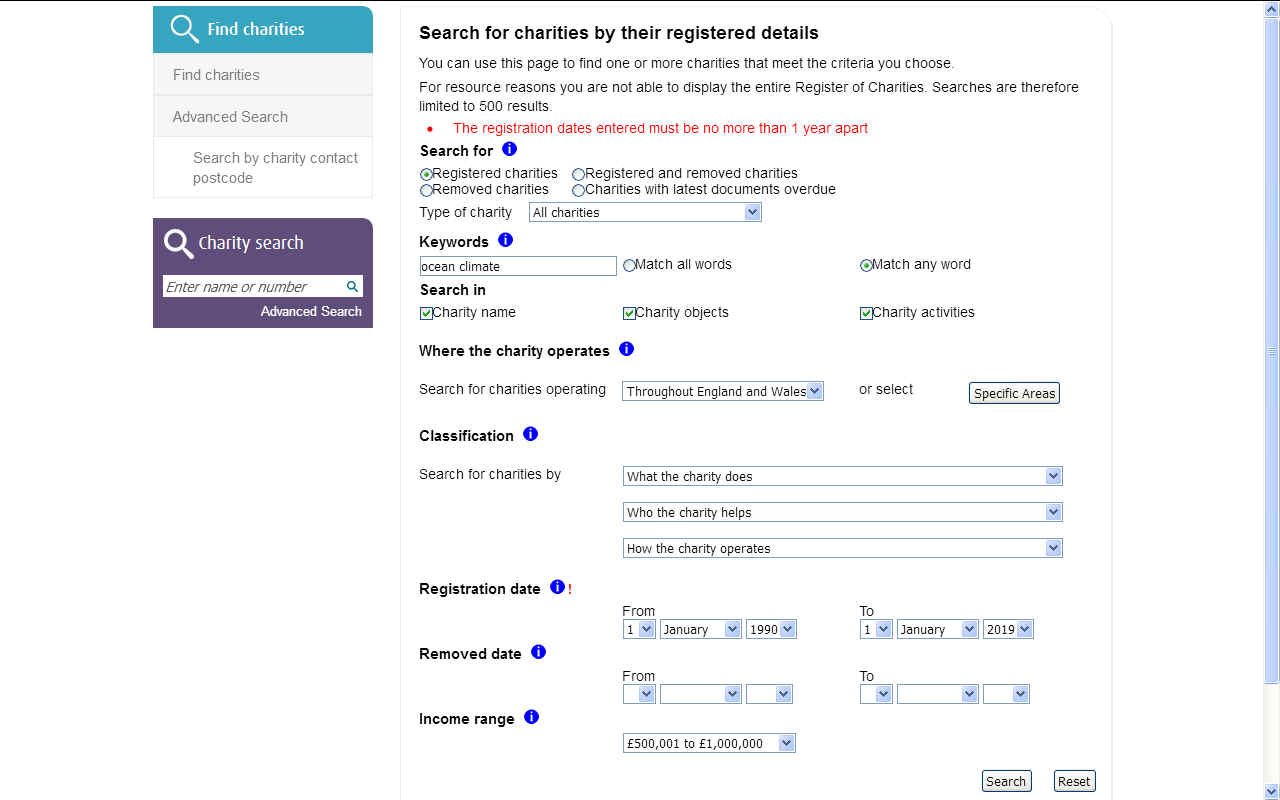 The Charity Commission has a set of rules that are applied with various degrees of stringency such that applications to be registered are decided on principles that, it appears, tend to violate Article 9, Article 10 and Article 14 of the European Convention of Human Rights.
It appears to depend on who your Trustees are and how well connected they might be - where some decisions are not as consistent as they could be, but where their powers of investigation may sometimes be abused or bent to assist other agencies who might have an axe to grind, or worse still may have something to cover up.
We are keeping a watchful eye on specific cases where the explanations given are insufficient in one regard or another to make us suspicious as to the circumstances of refusal. Not that refusal bars an organisation that operates on a not for profit basis to call itself a charity.
Transparency is also an issue, where the database is designed to prevent easy access contrary to SDG16. You can see how difficult the Commission make it for researchers from the screenshot above.