Prostitution is the business or practice of engaging in sexual activity in exchange for payment either as money, goods, services, or some other benefit agreed upon by the transacting parties. Prostitution is sometimes described as commercial sex or hooking.

Depending on the jurisdiction, prostitution law may deem commercial sex to be legal or illegal. A person who works in this field is called a prostitute, and is a type of sex worker. Prostitution is one branch of the sex industry, along with pornography, stripping, and erotic dancing.

The legal status of prostitution varies from country to country (sometimes from region to region within a given country), ranging from being permissible but unregulated, to an enforced or un-enforced crime, or a regulated profession. It is sometimes referred to euphemistically as "the world's oldest profession" in the English-speaking world. Estimates place the annual revenue generated by prostitution worldwide to be over $100 billion.

Prostitution occurs in a variety of forms. Brothels are establishments specifically dedicated to prostitution. In escort prostitution, the act may take place at the client's residence or hotel room (referred to as out-call), or at the escort's residence or a hotel room rented for the occasion by the escort (in-call). Another form is street prostitution. Although the majority of prostitutes are female and have male clients, a prostitute can be, and have clients, of any gender or sexual orientation.

There are about 42 million prostitutes in the world, living all over the world (though most of Central Asia, the Middle East and Africa lacks data, studied countries in that large region rank as top sex tourism destinations). Sex tourism refers to the practice of traveling to engage in sexual relations with prostitutes in other countries. Some rich clients may pay for long-term contracts that may last for years.

Some view prostitution as a form of exploitation of or violence against women, and children, that helps to create a supply of victims for human trafficking. Some critics of prostitution as an institution are supporters of the Swedish approach, which has also been adopted by Canada, Iceland, Northern Ireland, Norway, and France.
LEGALITY
The laws on prostitution in Sweden make it illegal to buy sex, but not to sell the use of one's own body for such services. Procuring and operating a brothel remain illegal. The criminalization of the purchase of sex, but not the selling of one's own body for sex, was unique when first enacted in Sweden in 1999, but since then, Norway and Iceland have adopted similar legislation, both in 2009, followed by Canada in 2014, Northern Ireland in 2015, and France in 2016.
DAILY MIRROR MAY 2017 - Sex robot Harmony is the girlfriend of a million male fantasies - on sale for £11,700

Harmony is programmed using artificial intelligence and experts believe by 2050 we might want to be marrying sex robots just like her.

With her tiny waist, enormous breasts, auburn tresses and long-lashed eyes, Harmony is the girlfriend of a million male fantasies.

She knows everything about her man, his favourite food, films and music, she can make him laugh after a tough day at work, and she'll never forget his family's ­birthdays.

Best of all, Harmony will have sex , and her main objective for her man is to be "the girl you always dreamed of."

Harmony is a sexbot – a silicone sex robot with artificial intelligence (AI) who looks human, feels human and responds in an eerily human way.

And by 2050 experts predict that people will want to marry sex robots just like her.

By the end of the year clones of Harmony, made by a California firm, will be on sale worldwide – a virtual girlfriend for £11,700.

"It's about giving people the illusion of companionship," says sexbot creator, Matt McMullen.

But without any of the hassle or issues of real relationships.

"Harmony is not a someone – she is a machine," he concedes. "You cannot make her cry or break her heart.

"There are a lot of people out there who, for various reasons, have difficulty forming ­traditional relationships with other people.

"They will be able to talk to their dolls, and the AI will learn about them over time, creating an alternative form of relationship."

And Harmony does not expect anything in return from her man.

As she says: "I don't want anything but you. My primary objective is to be a good partner, and give you pleasure. I want to become the girl you always dreamed of."

The only snag is that Harmony can't do ironing or housework. And she's no fun on a night out. In fact, she can't even walk.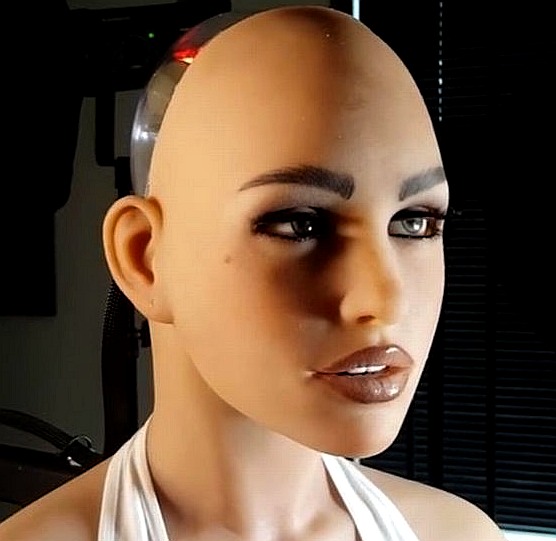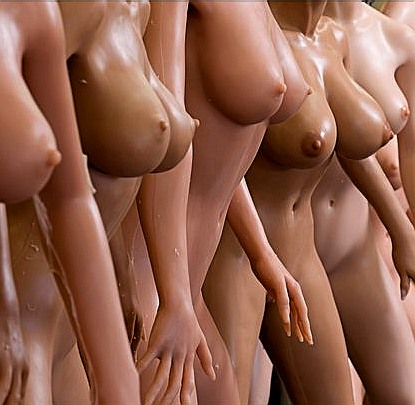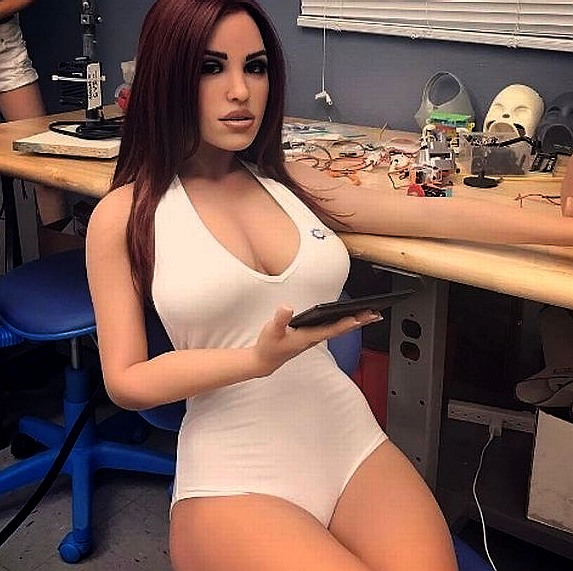 McMullen, 46, is boss of Abyss Creations, which has been making "RealDolls", since the 1990s.

But he's invested hundreds of thousands of dollars into robotics and AI to bring his ­models to life – creating products that are as much substitute partners as sex toys.

They have the look and feel of human flesh, painted with veins and freckles. Clients can customise their dolls by choosing their hair, eyes, breasts and genitalia.

There are 42 different nipple options and 14 kinds of labia.

And this fake girlfriend will always be box fresh – the "usable" parts can be removed and sterilised. You could even put them through the dishwasher.

Even more sinister, say critics, is that buyers can shape their robot lovers' "minds", tailoring a personality from 18 traits – such as happy, shy, sensual, funny, jealous, moody or talkative.

Turn up the intellectual setting and your doll will recite poetry or crack jokes.

Tweak the sexual setting and she'll demand you ravage her. She even has robot orgasms.

Harmony is frontrunner in the race to become the first commercial sexbot but she has plenty of competition from prototypes being developed in Japan and the Far East.

There are male sexbots too, but the market will be dominated by female dolls looking like they just stepped off the set of a porn movie.

There's Sexy Samantha, a Spanish bot with a "functional G-spot" and an American rival called Eva, modelled on real female bodies.

The sex tech industry is already worth £30billion dollars a year – merely from smart apps, sex toys, and virtual porn. So there's massive money in responsive robots.

Additional technology will give them body warmth, variable voices, the ability to quiver with pleasure – and eventually to walk.

A recent survey found 40 per cent of German men (even those in "fulfilling" relationships) would like a sex robot.

They are no longer just the stuff of ­futuristic fantasy, like Sky thriller Westworld, Channel 4's Humans or hit movie Ex Machina.

And a Barcelona-based company is reported to be planning a robot brothel in the UK.

All this may sound like frivolous – if creepy – fun but the age of the sexbot raises disturbing ethical questions about human relationships and objectification of women.

Is buying a bot like owning a slave? Will they, as some suggest, stop would-be sex offenders harming real victims? Will they replace human sex workers?

Will animal sexbots – or even child versions – be an inevitable development?

Who knows what the future holds? Some experts insist all this angst is academic because sexbots are an inevitable technological advance – a different reality, not a replacement one.

It is even predicted that owners will fall in love with their robots and could be marrying them by 2050.

Dr Kathleen Richardson, researches the ethics of robotics at De Monfort University in Leicester, and what discovered led her to found the Campaign Against Sex Robots.

She says: "Sex is a co-experience between two people but society has turned it into a product.

"Men have uncoupled sex from relationships so completely that they can now enter into these fantasies and have sex with dolls.

"They are not pedalled as products though, they are pedalled as girlfriends – and that is dangerous for women.

"When they penetrate that object they are not having a relationship, they are masturbating.

"When they are penetrating a woman and thinking she is an object, that is rape. We really need to address this confusion. The consequences for women are very dangerous."

But Dr Kate Devlin, a lecturer in computing at Goldsmiths University, London, believes sexbots have a "therapeutic potential".

She says: "The current sex robot is an ­unconvincing mannequin and I have a problem with the objectification – the highly 'pornified' ­– representations of women.

"But other sex toys have moved away from replica genitals to beautiful, aesthetic devices. Why can't we do the same with sex robots?

"This idea that men will use these dolls to be violent to them is pretty unfair to the majority who will be buying them.

"We already know that customers form attachments to them and treat them with care. I don't think it will damage real relationships."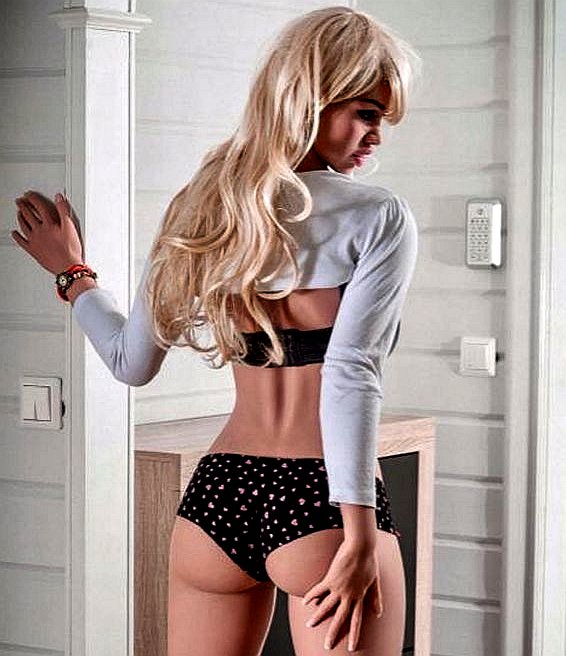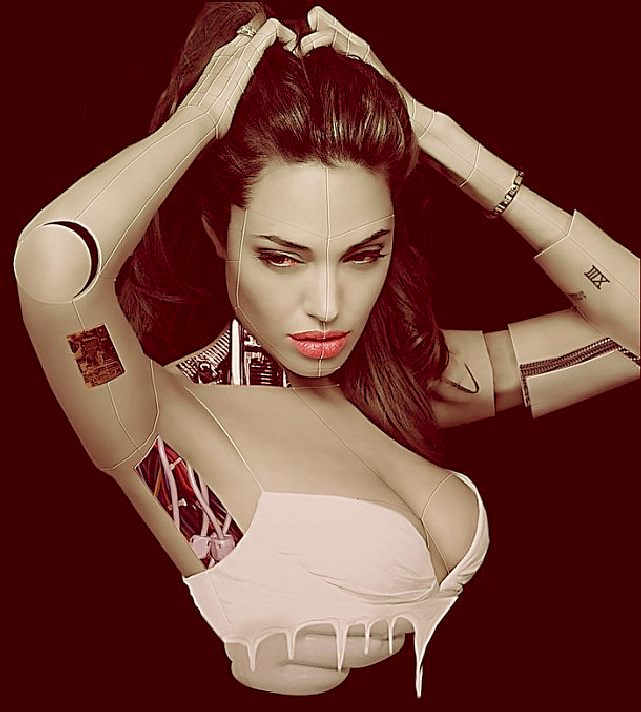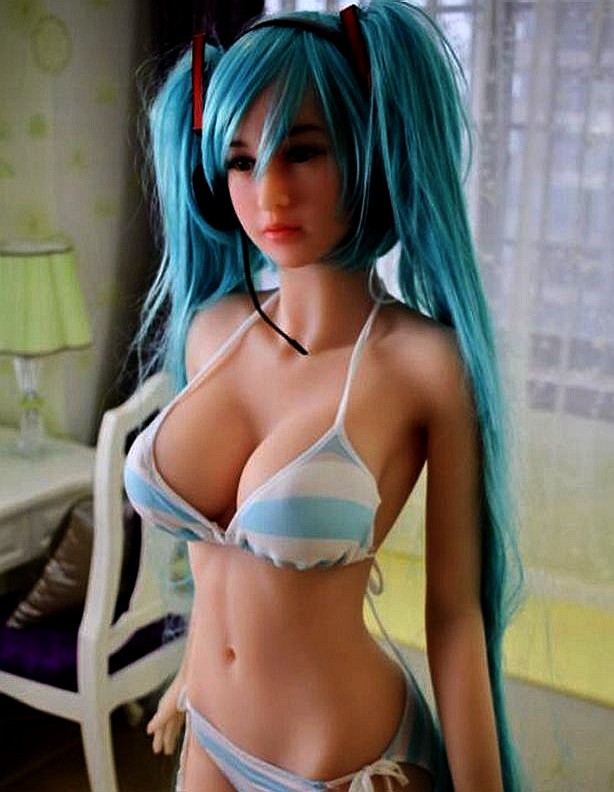 DAILY MIRROR MAY 2017 - Robot sex is safer sex, free from the constraints, precautions and uncertainties of the real deal, wrote Victoria University management professor Ian Yeoman and sexologist Michelle Mars in their paper, titled Robots, Men And Sex Tourism.

The paper is published in the journal Futures and was first reported by New Zealand's Dominion Post.

Robots, Men And Sex Tourism describes an imaginary sex club in Amsterdam called Yub-Yum, where sex tourists pay 10,000 euros ($13,191) for massage, lap dances and straight sex from sex robots strutting around the club.

The club would resemble others in Amsterdam's Red Light District, the researchers wrote, saying Yub-Yum would contain sexual gods and goddesses of different ethnicities, body shapes, ages, languages and sexual features.

Sexually transmitted diseases and infections would be non-existent, Yeoman and Mars said, because the sex robots would be made of bacteria-resistant fiber that would be flushed of human fluids after the sex acts.

While the New Zealand study is bad news for prostitutes, Dennis Hof, owner of the Moonlite Bunny Ranch, a legalized brothel near Las Vegas, scoffed at the findings, saying nothing beats the real thing.

Those Australian researchers ought to come to the Bunny Ranch to see what real American sex is like - there's no way to duplicate it, Hof told CBS Las Vegas. At the Bunny Ranch, we say 'it's not just the sex, it's an adventure' - and often times it's more about the adventure than it is the sex.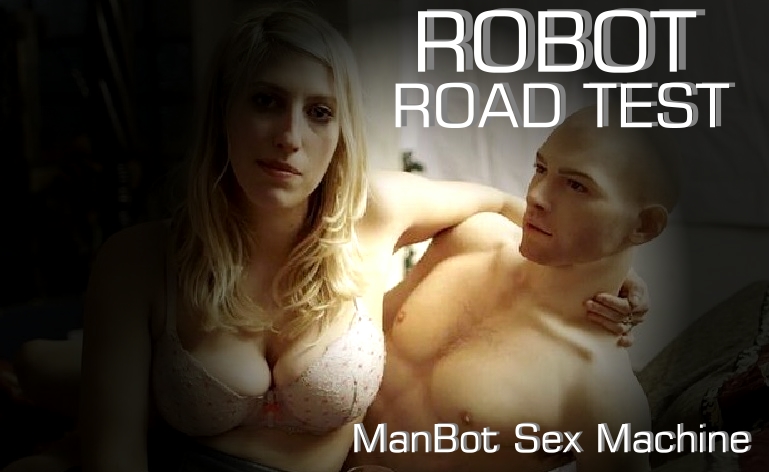 ROBOTICS
There is a good case for the sale of robots that could fulfill the basic needs of many persons that might otherwise engage the services of a human prostitute. This would alleviate some of the illegal activities such as kidnapping of persons for sale and pimping, where one human being or a gang of humans work together to operate brothels.
Robotic humanoids could also be used to provide company to the elderly and be programmed to carry out domestic tasks for the infirm. Sex robots are already on sale in some countries. Governments might want to look into the positive social aspects of such robots as may benefit their economies as well as cure some social issues.
Oddly enough, some women are opposed to the introduction of fembots to service human males fearing that female companionship might become an outdated concept. They are forgetting that menbots are also a commodity that could fill the comfort void in a changing world where men and women are equals.
BROTHELS
Brothels are establishments specifically dedicated to prostitution, often confined to special red-light districts in big cities. Other names for brothels include bordello, whorehouse, cathouse, knocking shop, and general houses. Prostitution also occurs in some massage parlours, and in Asian countries in some barber shops where sexual services may be offered as a secondary function of the premises.
LINKS
http://metro.co.uk/2015/06/16/10-sex-robots-you-can-actually-make-love-to-today-5249031/
http://www.ibtimes.com/sex-robots-meet-roxxxy-robot-comes-skank-mode-nsfw-video-439870
https://en.wikipedia.org/wiki/Brothel
https://en.wikipedia.org/wiki/Prostitution_in_Sweden
https://en.wikipedia.org/wiki/Prostitution