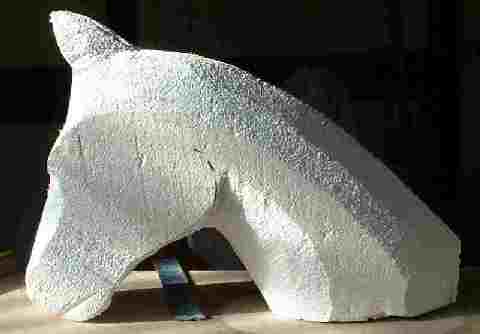 Polystyrene block roughly carved
GEMMA BUILDS A ROCKING HORSE
One day Gemma decided to build a large rocking horse. She had to build her own because ready made ones were to expensive and too small. The problem is how could she make a large horse on a small budget? The answer was to make a mould and use glass reinforced plastic (GRP) or fiberglass.
Gemma decided it would be easy to shape her horse from expanded polystyrene foam. This can be cut with a saw, shaped with a surform and sanded with ordinary production paper, 40 and 60 grits. The project continues ...................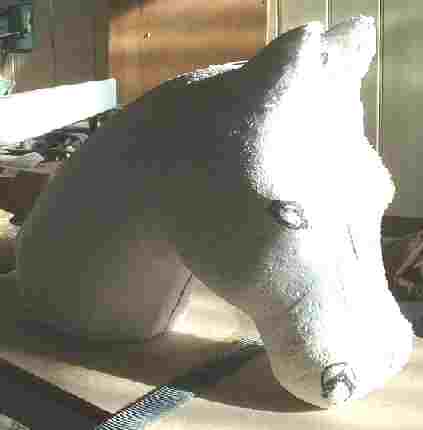 Polystyrene rough first shaping
See Gemma's other projects: Robot Design Electric Cycle Windmill Generator

We believe every horse, pony and donkey has the right to be part of a loving family where it will be cared for and loved to the end of its natural life.