FRIDAY, DECEMBER 10 1999
Tin-roofed shack revealed as historic village building
It looks like a ramshackle and rundown office but it was once the most important building in the village of Herstmonceux. Inventor Nelson Kruschandl, perhaps more famous for his running battles with the local planning authority, has been using it to design and build his creations for the past 18 years. But in 1998 he made a startling discovery. Beneath its rusty corrugated tin exterior lies one of Britain's earliest and last remaining electric power houses.
Back in Victorian time the building was the heart of the village, powering street lighting and homes for miles around. Since the amazing find Mr Kruschandl has fought to gain the recognition he feels the building deserves as an historic monument. But the building is unlistable because of its current condition. It is covered in metal clading which was not part of its original structure.
But now he has had its status confirmed by English Heritage, which has added the building to its Monument Protection Programme. This means tha tthe building is recognised for its history an dshould be protected.
Mr Kruschandl, 44, siad he has also had it confirmed that the building was the only remaining generator that used to power a whole village. And local councillors have decided to rethink their decision on converting the building, which has delighted Mr Kruschandl.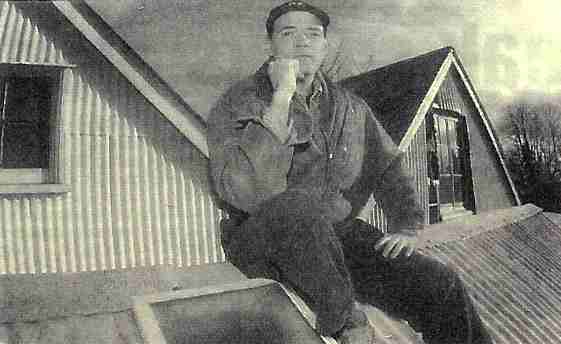 Nelson Kruschandl's fight for historic building is vindiated
'It's been a struggle to get recognition but that looks like that has now happened.' The power station called the Old Steam House, was developed by a wealthy landowner Baron de Romer originally for his own use. It was bought by a local electricity company during the Edwardian era and remained in use until the 1930'2 when the National Grid took over.
'Then the technology was so early and the lights used to flicker in time with the engine,' said Mr Kruschandl. 'I try to imagine what it must have been like for people then.' In the New Year Wealden planning councillors are expected to make a decision on whether the building can be used for living in or for office use. Yesterday (Thursday) councillors were urged by planning chiefs to delay a decision for further investigations to be carried out.