HAILSHAM GAZETTE 3rd December 1997
At about 2:00pm last Friday afternoon Valerie Punter and two mystery helpers, a gentleman and a lady rushed onto the A22 dual carriageway to catch two horses that were galloping across the Boship roundabout. They'd been loose for about 40 minutes. If the horses had been loose for much longer they would probably have caused an accident, where the road that afternoon was badly congested.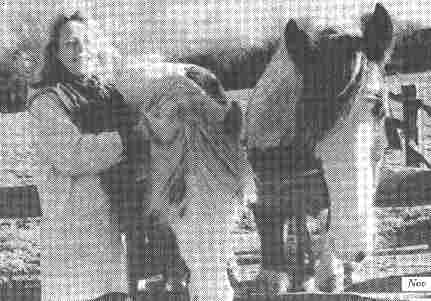 Picture: Annette Perry
Having tethered the animals and calmed them down, Mrs Punter telephoned the police and local livery firms, but nobody knew where they'd come from. The police were happy for Mrs Punter to look the two horses until their owner could be found and soon enough a gent came to collect them, explaining he'd put them in a paddock on some public ground near the roundabout.
Thankfully, this story had a happy ending. But what if there were no caring concerns such as Bushy Wood Horse Sanctuary in times of need?
We believe every horse, pony and donkey has the right to be part of a loving family where it will be cared for and loved to the end of its natural life.