CAVING IN THE USA
An old iron mine had been abandoned for decades. Its entry shaft, a gaping maw some 300 feet (91 meters) straight down, was a hazard the town of Iron Mountain, Michigan, didn't want to live with any longer. So plans were laid in 1992: Tons upon tons of dirt would be dumped to fill the hole that had been cut by hard-rock miners as much as a century before. Then they found bats.
A local caver, Steve Smith, wanted to explore the old mine before it was permanently sealed. What he and his friends found was seemingly endless thousands of bats clinging to the mine's walls and ceilings. Little brown and big brown bats (Myotis lucifugus and Eptesicus fuscus) had formed one of the largest hibernating bat populations in America, and they were about to be trapped inside the Millie Hill Mine. Smith called Bat Conservation International.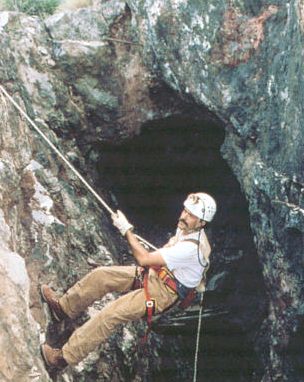 This is a prime example of local conservation in action. The location may have been in Michigan, but it could just as easily have been a conservation project in Sussex, England. The world over, cave societies play an important part in preserving local areas of interest.
---
LOCAL CAVING - THE WEALDEN CAVE & MINE SOCIETY
The Wealden Cave & Mine Society is a registered charity (No.1007972) and was founded in 1967 as Unit Two Cave Research & Exploration to research and explore all manner of underground sites.
The WCMS differs from the majority of caving groups because it is also interested in mines and underground stone quarries, an interest the WCMS shares with Steve Smith from Michigan.
The society is a member of the following organisations and clubs:-
The WCM society has its own constitution which sets out the aims of the society and defines the ground rules as to how the society conducts its business.
The WCMS publishes regular newsletters and an annual journal, that between them contain trip reports, write ups on original explorations and digs for new caves, technical articles, news of the society and caves and mines in general.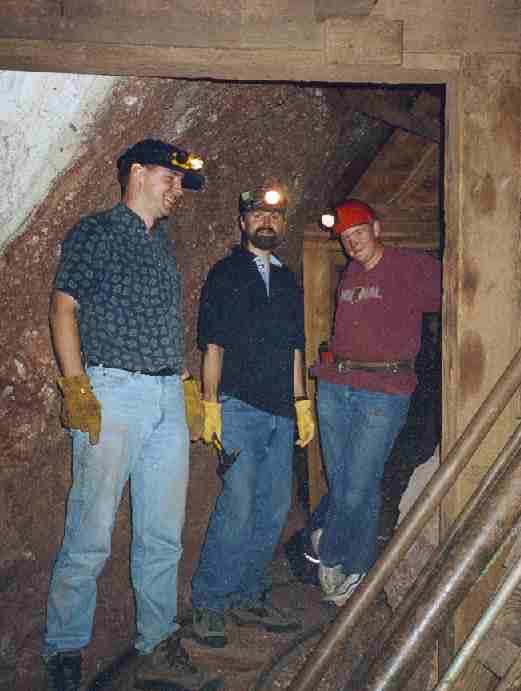 Full training can be given to novices on a progressive basis whilst actually caving, and all trips are tailored to suit the capabilities of the group. Members can normally lend gear to newcomers on their first few trips, until they feel committed to the sport enough to buy their own personal gear. Advice on equipment is readily available from experienced members.
The group has the exclusive use of a cabin in the Mendip Hills in Somerset. This cabin has a bunkhouse which sleeps 12, living room, kitchen, toilet and hot shower. There is enough tackle kept at the cabin to be able to reach the bottom of most Mendip caves. When visiting other areas, we generally stay at other caving groups' cottages which have similar facilities.
Prospective members are encouraged to join in on a few trips before applying for membership.
The full membership fee (currently £10.00 pa) covers publications, third party insurance, tackle and general administration costs. There is a reduced fee for those under 16 and for couples.
The WCMS are actively involved in all form of underground exploration in the North Surrey area and as such are probably the best source of information on the subject. If you have any questions regarding underground or associated sites in the area then please do ask us and we will try to answer your question.
Perhaps you have come across one of the many existing caves in the area, or seen lots of strangely clad people disappearing into a remote woodland corner and want to know more, it could be that you have found a new site and would like us to investigate it, or find out about caves beneath your property. Maybe you just want to make a routine enquiry about membership, or find out more about an advertised club activity or social event.
If you are old enough to remember any of the mines being worked, or details of childhood explorations or past excavations then we would also be very keen to speak to you. The memories of local residents are a valuable source of information which we make full use of.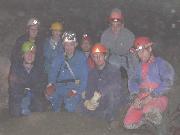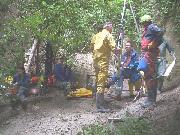 We also have a considerable archive of historical information relating to mining in the area for sand, firestone and hearthstone, the Surrey Iron Railway and many other aspects of our industrial archaeological heritage. Naturally we are more than happy to share this information, all you have to do is ask!
If you are the sociable type then why not join us for our monthly 'anti-social' at the 'Railway Arms' in Merstham on the first Wednesday of each month from about 9:30pm onwards. More information about WCMS and its activities can be obtained from the Secretary:
Email: secretary(at)wcms.org.uk
Please note the operators of this website are not affiliated with the Wealden Cave and Mine Society. Nor are we members. We provide information of activities and events in the Wealden area as a free information service to the public and to promote interesting conservation and sporting activities locally.
---
CAVE & MINE LINKS: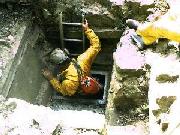 HISTORY & ARCHAEOLOGY LINKS:
The Making of the High Weald Sussex Archaeological Society The Sussex Weald
CBA SouthEast Romans in Sussex Classis Britannica
* IF YOU WANT YOUR CLUB ADDED TO THE ABOVE LINKS PLEASE EMAIL US*