Wealden's Crest - photo courtesy HSUK
What cost to the country incompetence? Sloppiness and Negligence?
IF YOU ARE CONSIDERING RELOCATING TO WEALDEN YOU MAY WANT TO KNOW MORE OF THE ADMINISTRATION THAN THE COUNCIL WILL LET ON :
The residents of Wealden District Council (WDC) are obliged to pay one of the highest rate levies in the country.

This council's Monitoring Officer refuses to report his administrative errors and other reported injustices to the members of the council as required by law. Ignorance is bliss for the councillors and hell for the electorate.

This council has been found guilty of maladministration several times since 1989.

This council has been severely criticised by Planning Inspectors, the County Court and the High Court for its unreasonable behaviour.

Nolan Committee recommend no council officer serves more than 5 years to prevent cosy relationships forming. In Wealden DC most senior officers have served 15 years or more.

Nolan Committee recommend new crime "misfeasance in public office" should be added to the statute books.

Some cases would be so damaging to this council, if they came into the public domain, this council have obtained gagging orders when settling claims of compensation.
A to Z of Wealden's website - provides a link to the relevant page within the Wealden District Council website.
A
Air Quality - including forecast
B
C
Council and Committee Meetings
CPA - Comprehensive Performance Assessment
D
Dump (Rubbish)
E
Electoral Registration and Elections
Electric blankets - free safety checks
Employment of Children and Young Persons
F
G
H
Household Waste Recycling Sites
I
J
K
L
Links - to other websites
M
N
O
P
Performance Plan (Best Value)
Planning
Planning Applications - View details of submitted applications
Planning Application Submission
Q
R
S
Selling to Wealden District Council
Severe Acute Respiratory Syndrome (SARS)
T
Tip (Rubbish)
U
V
W
X Y Z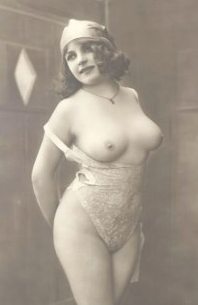 Mary thought the Council job interview was very thorough!
| | | |
| --- | --- | --- |
| Popular Pages | | Do it online |
| | | |
| --- | --- | --- |
| Have your say | | What's new? |
| | | | | |
| --- | --- | --- | --- | --- |
| | Help us to improve the online planning app's | | | Safety first with home electrics |
| | Speaking at meetings | | | New licensing laws |
| | Like our new website? | | | Freedom of Information |
| | Crime & disorder consultation | | | Rural affordable homes - HOPE |
| | Comments & complaints | | | Two week amnesty for abandoned vehicles |
THIS SITE CONTAINS MANY EXAMPLES OF THIS COUNCIL'S UNREASONABLE BEHAVIOUR - With thanks to Action Groups across the country for the supply of real case history and supporting documents. *THAT THE PUBLIC MAY KNOW*
Vicarage Lane, Hailsham, East Sussex, BN27 2AX T: 01323 443322
Pine Grove, Crowborough, East Sussex, TN6 1DH T: 01892 653311