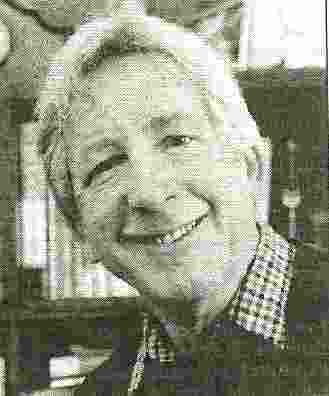 David Gray - Lewes Senior Citizens Association
Following the London Protest Rally, a number of new local organisations are springing up all over the country in support of the outrageous Rates charges, where senior citizens are expected to pay for the excesses, in some case the misuse of the public purse:-
A SENOIR Citizens Association is well on the way to being set up in Lewes. The Express (Sussex) front page reported only a week ago that Landport resident David Gray wanted people to join him on a crusade to get pensioners a better deal. And since then he has been inundated with residents showing interest.
Up to 400 people have signified their intention of joining up by signing their names on clipboards available in 11 shops around the town. 'I have 50 names on the Landport store clipboard alone.' said the 63 year-old jobbing gardener. 'There will be a meeting held very son. 'The whole idea is racing ahead. I have had various offers of help. I'm simply overwhelmed by the reaction I have had. I have to thank the Express for that'.
Members of the association will also have the opportunity of joining the fledgling Senior Citizen Party which was set up at Runnymede, Surrey, in early January. Mr Gray is to stand in the local elections under the SCP banner and wants others to join him. His main thrust will be in fighting to keep council tax down but he will also be focusing on pensioner poverty, crime and the aged and the pensions crisis. 'It's about time the elderly started standing up for their rights', he declared.
COMMENT: We think Pensioners should automatically receive a better deal. Council's should comply with the Government's best value practices, and cut their costs instead of empire building. At the moment councils deliberately inflate their budgets to gain extra government funding via a Recharge Budget. To do this they engage in all manner of work creation exercises such as unnecessary enforcement, personal vendettas or other waste of resources, which officer activity is illegal, but keep budgets artificially high and councillors are reluctant to challenge.
Campaign for the Reform of Council Tax

Endorsed by
The Royal British Legion

The IsItFair campaign is NATIONWIDE, NON-PARTY POLITICAL and FOR EVERYONE (not only pensioners) who wants the existing system of Council Tax abolished.

To support this campaign please see our How You Can Help page for details of many ways in which you can help.
SPREAD THE WORD - Tell everyone you know about the "IsItFair" campaign!
For further information and the latest news by email subscribe to the mailing list.