Thousands of people in England and Wales could be wrongly paying for their long-term health care, it is claimed.
The Government, through the NHS, is again asking people to pay twice for services. You are taxed when you earn money through income tax, you are taxed again when you buy just about anything from anywhere as VAT, insurance tax, carbon tax, road fund license, rates, etc. Then, having paid dearly for health care as NHS contributions, you are tricked into selling your home by unscrupulous health care officials, who are encouraged by government officials to do so.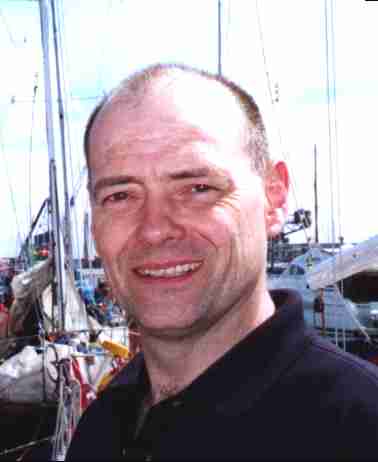 Another great rip off?
NHS and government officials realised that many people requiring care also had houses, which when added up might offset the spiraling cost of nursing the elderly. Readers will remember the closure of nursing homes scandal (see below). It was a simple move to trick these members of society, while they are at their most vulnerable, to, in effect, part with their life savings.
Most people will keep their property in their name to the bitter end, a pride thing in some cases and an uninformed choice in others. In fact, if you are of pensionable age and require nursing or other home help, you may want to consider putting any property you own into trust for those you love, or for causes you'd rather see benefit from your life savings.
It should not cost very much to arrange, and in fact we can offer you model documents for £10, which you can fill in and register yourself, for just the application fee. Even if you use a solicitor to arrange this for you, it should cost no more than £1,500, provided you give clear instructions and ask for a quotation up front.
Be sure to have it stated in the Trust Documents, that you should enjoy the benefits of occupation for the remainder of your natural life. Then set out who is to benefit from the sale or other disposal of the property. You might leave your property in trust to your next of kin or a favourite charity, etc. I'm sure you will agree this would be far more beneficial to those you love or care about, and much better than giving your life away to civil servants, who make it their business to milk the public to support inefficient and corrupt practices. See the stories reported elsewhere on this page and on this site.
BBC Wales
Experts in care law have told BBC Wales that the criteria used to decide who has free NHS care are unlawful. A survey by the programme Week In Week Out found most questioned thought the current funding system was unfair.
The Welsh Assembly Government said it planned training for decision-makers and an improved appeals system with a role for community health councils. While the Scottish Parliament has introduced free personal care on top of free nursing, there is no similar scheme in Wales. The BBC investigation found that private residential and nursing homes can amount to £20,000 a year for those who are refused free long-term NHS care.
Catherine McDougall, from Penarth, has been diagnosed with Alzheimer's Disease, and her family said she was a risk to herself and others. Her son, Iain, said he was shocked when his mother, a former nurse who often cared for elderly people, was denied free NHS care. He said: "My mum took care of elderly people in exactly the state that she is in now. She would be absolutely furious, she would be wanting to rip someone's head off, quite frankly.
'Hour of need'
"I'm talking about all people of that generation. They have been conned.
"They were told, at the early conception of this National Health Service, that if they contributed to it for their working life, they would be taken care of in their hour of need and that is not happening."
Luke Clements, a solicitor and lecturer in community care law at Cardiff Law School, said that he believed the guidelines and criteria used to judge whether someone is entitled to free care are unlawful.
He said: "I think it's an enormous con job. The law hasn't changed since 1946. Parliament hasn't changed anything.
"No minister has stood up and said 'we don't do this any more', so as a lawyer, I would say this is a con job. I think it's an outrage.
"I think the reason we are not seeing a huge outcry is that this is happening to people at a very difficult time in their lives."
Affordability
The BBC Wales survey, carried out by Beaufort Research, found that of those with experience of elderly care, more than half thought the way elderly care is funded was either extremely or very unfair. But 7% thought it was very or extremely fair.
Of those who say that people who could afford it should contribute towards their care, 70% said the value of a person's home should not be taken into account when assessing affordability. Welsh Health Minister Brian Gibbons told the programme that the policy of making personal care free at the point of need had proved more expensive in Scotland than planned.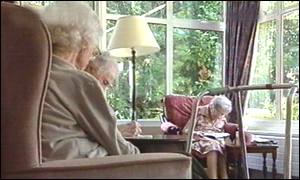 LONG TERM CARE
Long-term care covers everything from residential and nursing homes to home care.
It is provided by a range of different organisations, including local authorities, the NHS and private and voluntary organisations.
Most people have no idea how the complex web works and prefer to turn a blind eye until they come face to face with it when they or a relative needs help.
They may not then be in the best position to make a decision on what to do.
This is a guide to how the system currently works.
Home care
Home care services include meals on wheels, respite care, community nursing and day care centres.
Local authorities provide 60% of publicly-funded home care help, compared with the NHS which funds the rest.
Private and voluntary organisations can be contracted by local authorities to provide support, such as meals on wheels services and respite care, on their behalf.
NHS care, which includes home adaptations and community nursing services such as chiropody, are free.
Local authorities can charge for services and are increasingly doing so because of budget cutbacks.
Since April 1993, social services have increasingly being targeting the most frail, providing more services for fewer people.
According to the King's Fund, 75% of home care is now provided to people over 75.
Local authorities also provide grants for hom adaptations and aids.
Carers, who are relatives or friends, also provide support to people living at home on a voluntary basis.
The government has recently published the first National Carers' Strategy which includes extra funding for respite care to give carers a break.
Residential and nursing care
There has been a big fall in the number of places in local authority residential care homes since the introduction of legislation to encourage them to contract services to private and voluntary sector homes. In 1984, there were 137,200 local authority places, but by 1998 there were just 64,100.
Local authorities must first assess elderly people's care needs to see if they qualify for a place in a residential care home. The cost of care homes varies across the country. Under means-testing, residents with more than £16,000 in capital must pay the full costs of care home places.
People with between £10,000 and £16,000 get some help from the state to pay for their care. Those with under £10,000 get the maximum state support, but are still expected to use their savings to pay towards some of their care. Local authorities currently support 200,000 residents.
The NHS provides long-term care in hospitals or wards and pays for continuing care at independent nursing homes. Places cost around £100 a week more than residential homes. In 1997, the NHS is estimated to have paid for 15,000 places at nursing homes. There is no charge to the patient, but state benefits are gradually reduced. The NHS also funds some services, such as continence supplies, to people receiving means-tested care in residential and nursing homes.
Some residents on income support qualify for funding through the Department of Social Security. The DSS is currently funding around 80,000 residential care places. Places in private and voluntary care homes have risen since the 1980s. But the number of people in private homes has fallen since 1993 when community care reforms were introduced. Some 95,000 people in residential and nursing homes fund their own care. They pay on average £20-£40 a week more than people funded by the DSS or the local authority.
Complex
Charities for the elderly say the system is complex and does not promote older people's right to live as independently as possible. They want a simpler set-up which does away with regional variations and power struggles between different agencies.
The Royal Commission on Long-Term Care for the Elderly, which has received evidence from a vast array of organisations over the last year, recommended in March that all personal and nursing care be provided free. This argument is also the subject of a test case at the Court of Appeal.
Pamela Coughlan says her health authority should not be able to close her NHS care home and move her to a home where she has to pay for her care costs. The government has yet to respond to the Commission's recommendation, but is acting as an expert adviser against Ms Coughlan.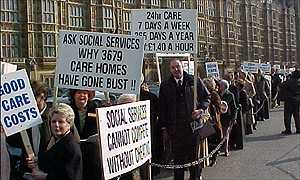 NURSING HOME CLOSURES
The government has abandoned key standards for care homes which campaigners said could force many to close. They feared that the cost of meeting proposed rules on room sizes and availability of single rooms, baths and lifts could have placed unbearable pressure on home owners.
But campaigners for the elderly said everyone had a right to live in room of their own.
The changes follow a consultation period after proposed standards were first published by the government in July 2002. The standards covered all aspects of nursing and residential care homes for the elderly and adults aged 18 to 65.
Only those covering the physical environment have been relaxed. Care home owners welcomed the climbdown, and said they hoped it would allow some homes contemplating closure to remain open.
It affects homes which existed before April 2002. However, the standards will apply to new homes.
Worries
All homes will have to provide prospective residents and their carers with information about how they meet the national minimum standards to help people make a choice about whether they want to live there.
Announcing the amended standards, Health Minister Jacqui Smith, said: "We listened to care home owners, residents and their relatives about the national minimum standards. "We want good care homes to carry on providing a valuable service - vulnerable and older people should not have to worry about how their home will meet the costs of some of the more challenging standards.
"Many of these standards did not have to be met until 2007. Nevertheless, we recognised that care home owners and residents were worried that homes would have to close if the costs could not be met. "Now many of these environmental standards, which included the room sizes and doors, availability of single rooms and the number of lifts and baths have been relaxed. "Care homes can now concentrate on meeting the remaining standards and providing a better quality of care for older and vulnerable people." The amended regulations will come into force in June.
'Ease pressure'
Sheila Scott, chief executive of the National Care Homes Association, told BBC News Online: "It's certainly a dramatic shift since April 2002 when the minimum standards were brought in. "But it is fair to say that the government has listened to our concerns."
She added: "Undoubtedly it will ease the pressure on some homes that have contemplated closure."
But she said that, for some, the announcement would have come too late. Barry Hassell, chief executive of the Independent Healthcare Association, said it was "good news" that the government had listened to home owners' concerns.
But he said: "It will only prove of real benefit to the future stability of the care home sector if local authorities were now to match the quality of care provided with appropriate fees."
A spokesperson for the charity Help the Aged said: "We believe that all older people, regardless of their income, should have the right to live in room of their own, with space for visitors and some of their personal possessions. "No older person should ever have to be expected to share a room with a complete stranger."
Fee levels
Paul Burstow MP, Liberal Democrat spokesman on older people, said: "The government sees the scrapping of minimum room sizes as the utopian way of stopping homes from closing, but the meltdown in the care home sector continues unabated."
He said low fee levels were the main cause of concern for home owners.
He added: "The U-turn on minimum room standards that have been championed by ministers for several years, shows how poorly thought out the Department of Health strategy is towards the vulnerable elderly."
Shadow Health Secretary Dr Liam Fox added: "When is Labour going to realise that its folly profoundly damages the lives of Britain's older people, who need and deserve stability and security, not ineptitude and uncertainty?"
---
LINKS:
---