The McLibel Trial is the infamous British court case between McDonald's and a postman & a gardener from London (Helen Steel and Dave Morris). It ran for two and a half years and became the longest ever English trial. The Judge delivered his verdict in June 1997.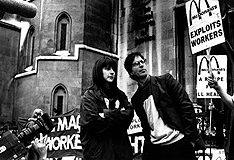 Helen Steel & David Morris 1995
The verdict was devastating for McDonald's. The judge ruled that they 'exploit children' with their advertising, produce 'misleading' advertising, are 'culpably responsible' for cruelty to animals, are 'antipathetic' to unionisation and pay their workers low wages. But Helen and Dave failed to prove all the points and so the Judge ruled that they HAD libelled McDonald's and should pay 60,000 pounds damages. They refused and McDonald's knew better than to pursue it. In March 1999 the Court of Appeal made further rulings against McDonald's in relation to heart disease and employment.
As a result of the court case, the Anti-McDonald's campaign mushroomed, the press coverage increased exponentially, this website was born and a 60-minute documentary was produced.
The legal controversy continues. The McLibel duo have taken the British Government to the European Court of Human Rights to defend the public's right to criticise multinationals, claiming UK libel laws are oppressive and unfair.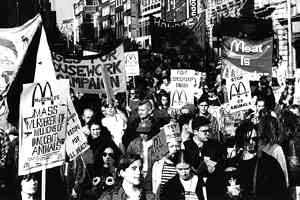 'McLibel' pair win legal aid case 15/02/05

Two environmental campaigners should have been awarded legal aid in their long-running fight against a McDonald's libel action, a court has found.
The European Court of Human Rights said the lack of such aid effectively denied the pair the right to a fair trial.
Helen Steel and David Morris, from north London, were dubbed the "McLibel Two" in a 1990s trial, which found them guilty of libelling the company. The pair had been handing out leaflets called "What's Wrong with McDonald's". The Strasbourg court's verdict is the end of a subsequent courtroom fight in which the activists accused the UK Government of breaching their human rights.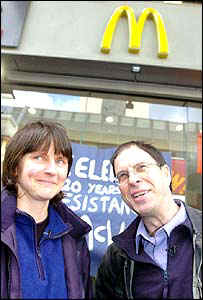 Helen Steel & David Morris 2005
It ruled they did not receive a fair trial as guaranteed under the Human Rights Convention, to which the UK is a signatory, and that their freedom of expression was violated by the 1997 judgment. The pair had argued the UK's libel laws, which did not allow them legal aid, denied them freedom of speech.
The legal wrangle - the longest civil or criminal action in English legal history - was triggered when McDonald's decided to act against former gardener Helen Steel, 39, and former postman David Morris, 50.
Libellous leaflets
The leaflets they handed out, containing damaging allegations about McDonald's, were compiled by London Greenpeace - which is not linked to the Greenpeace International environmental group.
Neither Ms Steel nor Mr Morris had any hand in writing the leaflets, but became embroiled in a libel action launched in 1990 and which ended only in 1997 - with a total of 314 days spent in court.
Longest case in UK history
High Court judge Mr Justice Bell ruled McDonald's had been libelled and awarded the company £60,000 in damages, which was later reduced to £40,000 on appeal. But he found the leaflet was true when it accused McDonald's of paying low wages to its workers, being responsible for cruelty to some of the animals used in its food products and exploiting children in advertising campaigns.
The case is thought to have cost the fast food giant £10m and was described as "the biggest corporate PR disaster in history".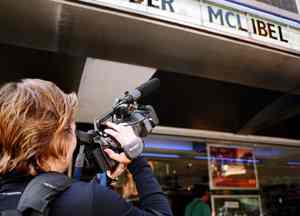 'Huge power'
In the Human Rights court case, Ms Steel and Mr Morris, both from Tottenham, north London, argued that the government breached their human rights by failing to make legal aid available and because the libel laws obliged them to justify every word of anti-McDonald's allegations contained in the leaflets they distributed.
Their legal team said multinational companies should not be allowed to sue for libel because they wield huge power over people's lives and the environment and therefore should be open to scrutiny and criticism.
But government lawyers argued that campaigners for social justice are subject to the same laws of libel as anyone else, even when wealthy multinational corporations are their targets.
Reacting to Tuesday's decision, a spokesman for the Department of Constitutional Affairs said: "We are studying the judgement very carefully."
Law change?
Celebrating the decision outside a London McDonald's, Mr Morris said they had won "both points hands down". "We believe in people power and we believe people should make the decisions themselves in their own communities," he said.
"It encourages to people to speak up in their own interests." Ms Steel described the 15-year case as a "complete nightmare" but said it had been good to fight it. "Hopefully the government will be forced to change the law and that will mean greater freedom of speech," she said.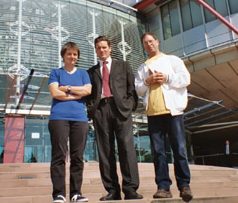 David Morris earlier said the pair had already won in principle: "There's growing public concern and debate about the activities of the fast food industry and multinational corporations in general," he said. "We feel completely vindicated by our stance. "We can see the effects of not just what McDonald's are doing but what all multinationals are doing to our planet."
McDonald's said in a statement: "As McDonald's was not a party to this case, it is inappropriate for us to comment on the case or its outcome. "It is important to note, although the so-called 'McLibel' case came to court in 1994, the allegations related to practices in the 80s. "The world has moved on since then and so has McDonald's."

related links

- press cuttings: McDonald's
- press cuttings: McLibel
- press cuttings: Campaigns
- press cuttings: McLibel film
- press cuttings: related stuff
- press releases & statements
- photo album, cartoons, subvertisements
- interviews, books, plays, reports
- witnesses statements, transcripts, evidence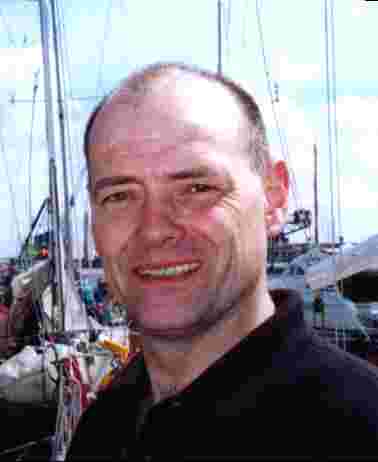 Nelson Says: "This case proves my point about the shortcomings of legal aid funding"
HUMAN RIGHTS ACT - A FAIR HEARING
According to Article 6: Every person is entitled to a fair and public hearing to be heard by an independent tribunal established in law and in a reasonable timeframe.
Unfortunately, this is rarely the case where a rich man can easily issue instructions to a firm of solicitors and get instant results - good or bad - he gets instant results. Whereas a poor man inevitably experiences difficulty engaging a firm of solicitors, and even if he manages to get his foot in the door, the Legal Services Commission will then seek to strike out his application for public funding. The poor man does not get instant results, not even results in a reasonable timeframe.
Hence. fair has many connotations. Firstly, a person must be given the opportunity of examining the evidence against him. Secondly, where the law is highly specialised, the Government must arrange the system so that every person has access to justice, even if it means publicly funding cases where a person may not be in a position to afford legal representation - clearly the system is problematical. Conditional fee arrangements do not cater for this kind of litigation. Understandably, solicitors are not inclined to spend time on complicated planning cases, when they can chase ambulances for easy money.
You may care to agree that in the circumstances the: "Access to Justice Act" should properly be titled the "Cop Out Justice Act".
---
McLibel - Issues - McDonald's - Campaigns - Media - Beyond McD's
Debating Room - McFun - For Sale - Search - What's New? - Mailing List
---
EXAMPLES OF WEALDEN DISTRICT COUNCIL KNOWINGLY DEFYING ARTICLE 6:
Brian Goodacre John Hoath LawrieTrill
Perhaps this is a contributing factor to the plethora of reported serious abuses of authority plaguing Council's up and down the country. Where planning is concerned there is very limited access to justice! What is your MP doing about it?
McLibel Support Campaign / London Greenpeace
5 Caledonian Rd, London, N1 9DX, UK mclibel@globalnet.co.uk www.mcspotlight.org
Office: 0207 713 1269 Also - mobile for the day (urgent enquiries only): 07929 372527

Media Release - 15th February 2005



Victory for McLibel 2 against UK Government
- verdict of the European Court of Human Rights, Strasbourg
- campaigners celebrate 20 years of growing protests against McWorld

-------------------------------------------------------------------------------
Press Conference with McLibel 2 today - 11.30am outside McDonald's in The Strand
Central London [by Charing X Stn]. The Strand store is chosen to mark 20 years of growing protests against McDonald's since the first ever 'Day of Action against McDonald's' on January 19th 1985, when London Greenpeace held a protest outside that store.
-------------------------------------------------------------------------------

This morning (15th February) the European Court of Human Rights in Strasbourg declared that the notorious and long running McLibel case was in breach of the right to a fair trial and right to freedom of expression. The McLibel 2 (Helen Steel, 39 & Dave Morris, 50) had launched legal proceedings against the UK government arguing that the marathon 'McLibel trial' which lasted 313 days - the longest trial of any kind in English legal history - and UK libel laws, breached the European Convention on Human Rights Article 6 (right to a fair trial) and Article 10 (right to freedom of expression).

The European Court ruled that UK laws had failed to protect the public's right to criticise massive corporations whose business practices can affect people's lives, health and the environment.

The European case, known as Steel and Morris vs UK was launched on 20th September 2000, exactly 10 years after the McDonald's Corporation served writs on the McLibel 2 in an attempt to prevent the distribution of leaflets criticising the company. The McLibel trial became the longest case in English legal history, lasting 313-days, in which the McLibel 2 represented themselves against McDonald's. The trial and a 23-day appeal in 1999, resulted in a mixed verdict in which damning rulings were made against McDonald's core business practices. The case was described by commentators at the end of the trial as 'the worst Corporate PR disaster in history'. Despite the rulings, no sanctions were ordered against McDonald's, yet the McLibel 2 were ordered to pay the company damages [See 'Background' below]. They have refused to pay a single penny.

The McLibel 2 asserted in Strasbourg that English libel laws and libel court procedures are incompatible with the convention. They and the UK Government lodged hundreds of pages of written arguments on these issues.

The European Court has now agreed that the McLibel defendants were denied a fair trial due to the complex and oppressive nature of the UK libel laws, and the lack of legal aid and resulting imbalance in resources between them and McDonald's

The McLibel 2 commented today:
'Having largely beaten McDonald's, and won some damning judgments against them in our trial, we have now exposed the notoriously oppressive and unfair UK laws. As a result of the European Court ruling today, the government may be forced to amend or scrap some of the existing UK laws. We hope that this will result in greater public scrutiny and criticism of powerful organisations whose practices have a detrimental effect on society and the environment.

' The McLibel campaign has already proved that determined and widespread grass roots protests and defiance can undermine those who try to silence their critics, and also render oppressive laws unworkable. The continually growing opposition to McDonald's and all it stands for is a vindication of all the efforts of those around the world who have been exposing and challenging the corporation's business practices.'

- Helen Steel and Dave Morris - the McLibel applicants

__________________________________________________________________
McLIBEL BACKGROUND McDonald's Corporation issued writs against the McLibel 2 on 20th September 1990 alleging they had been libelled in the London Greenpeace factsheet What's Wrong With McDonald's? Everything they don't want you to know. The McLibel trial began 11 years ago on 28th June 1994. On June 19th 1997, after a trial lasting 314 days (the longest trial ever in England), Mr Justice Bell ruled that McDonald's marketing has "pretended to a positive nutritional benefit which their food (high in fat & salt etc) did not match"; that McDonald's "exploit children" with their advertising strategy; are "culpably responsible for animal cruelty"; and "pay low wages, helping to depress wages in the catering trade."

On March 31st 1999 the Court of Appeal added to those damning findings. Lord Justices Pill, May and Keane ruled that it was fair comment to say that McDonald's employees worldwide "do badly in terms of pay and conditions", and true that "if one eats enough McDonald's food, one's diet may well become high in fat etc., with the very real risk of heart disease." However the Courts ruled that the McLibel 2 had still libelled McDonald's over some points and outrageously ordered them to pay £40,000 damages to the $40 billion-dollar company. The McLibel 2 have refused to pay a penny.

The European Court of Human Rights hearing took place in Strasbourg on 7th September 2004.

Background info on the case, verdict and ECHR application is available by visiting www.mcspotlight.org

High quality (beta/dv) footage available covering whole trial from 1994 to 2005, including Helen & Dave in Strasbourg. Contact Journeyman Pictures. Tel 020 8941 9994 International Tel 00 44 20 8941 9994 Email: info@journeyman.tv Website: http://www.journeyman.co.uk/
MORE LINKS: