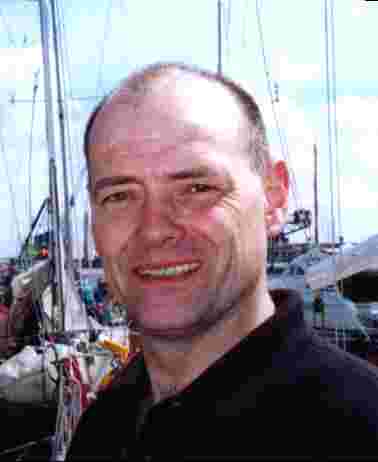 Nelson Kruschandl - campaign for common sense
Dear Voter,
No doubt you've been flooded recently with party political leaflets promising the earth. So, who will you vote for in the coming Euro elections - and what difference will it make ?
I've become disillusioned with politics at national and local level - I suspect you have too. On this website alone there are some 50 cases of local corruption and links to dozens of sites all over the country demonstrating the same thing.
If you ignore your chance to vote, putting your head in the sand could allow: corruption, discrimination, local dictatorships and to continue unchecked, and what's more eat into our tax contributions, so wasting public money. Equally, our environment is at risk, if those we elect do not carry our what they were elected to do. Should we be waging war or promoting sustainability and peace? Of course we must ensure stability - it's how we do it that matters.
We are a strong country, technologically advanced and a nation of innovators, of which I am proud to be one. We are also a nation of fighters - the British 'Tommy' is highly regarded in the battlefield - remember the Zulu wars and Rouke's Drift, that is a measure of our resolve in adversity. The days of the British empire may be over, but from our endeavours we have gained experience. As Sir Winston Churchill said: "Speak softly and carry a big stick". For this reason we maintain our armed forces and especially our nuclear fleet. Accordingly, we are able to respond in the event of national threat, however, there should be tolerance and good reason to aggression.
I am not standing for election and I'm not a member of any party, I'm simply concerned. I've gone head to head with local administration, and I'd rather not see anyone else have to go through the same thing. I believe everyone has the right to life and peaceful enjoyment of his home and possessions, in an equal and tolerant society. I also believe we should look to the future to protect our planet for our children and many generations to come.
This outlook may require new blood. I'm not saying sweep all the experience of veteran politicians under the table - I'm just saying we need fresh input and flexibility to absorb new means to attain our goals. This may or may not mean a united Europe, although, there are certainly advantages to co-operation between countries and the adoption of common standards - to simplify medicine, engineering and construction if no other reason.
Could I therefore urge you to vote in accordance with the goals you'd like to see scored, for common sense, security, stability and sustainability.
Thank you, Nelson Kruschandl
BRITISH NATIONAL PARTY
CONSERVATIVE PARTY
GREEN PARTY - Caroline Lucas
LABOUR PARTY
LIBERAL DEMOCRAT PARTY
RESPECT - George Calloway
SENIOR CITIZENS PARTY
With thanks to Action Groups across the country for the supply of real case history and supporting documents.
*THAT THE PUBLIC MAY KNOW*