LOCAL POLICY HT7 - PROVISION OF PARKING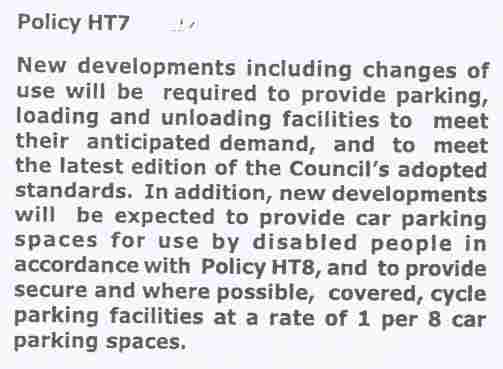 The proposed development with access into Spring Close has attracted comment by the Fire Officer in respect of the East Sussex Act. The recommendations will result in the loss of existing parking spaces and unloading facilities presently enjoyed by the occupiers of residential and business premises in Spring Close.
According to the above local policy the members of Eastbourne Borough Council's Planning Committee must ensure provision for the lost parking and unloading facilities. In addition this council must make adequate provision for anticipated demand. They must do this to be able to approve the proposed development EB.2003/0309.
Got a story to tell? end your comments directly to planning@eastbourne.gov.uk