SUSSEX EXPRESS 18 April 2003
Brian Bastow, a popular local animal lover will be evicted from his home and his animals destroyed, if Wealden planning officers get their own way......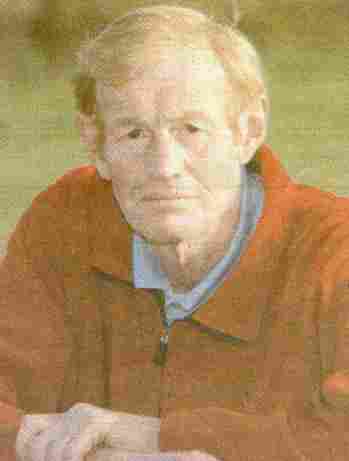 Brian Bastow - victim of discrimination
Local councillor Eddy Powell appears not to have the time to listen to Mr Bastow. Eddy Powell washed his hands of the case by allowing the officers of this council deal with the matter under delegated authority. Naturally, as in the case of the former Bushy Wood animal sanctuary thsi has led to Mr Bastow coming up against a brick wall of unhelpfulness. It is confirmed that despite being the local member, Mr Powell has not made any effort to communicate with the affected members of the public, but has rather washed his hands of the matter.
Members are elected to represent the public - the electorate - they are not there just to attend meetings and remain inactive, all the while drawing expenses. Any member who fails to properly investigate issues is a parasite, treating the function he or she is elected to fulfill as a sort of elitist club - them and us. Members who behave badly can be reported to the Standards Board.
Is it not about time people living in the country were accorded a little dignity. The time to enjoy life without being hounded out of a home and financially ruined in the process. It is after all a basic Human Right. Unfortunately, the planning system has a long way to go before it falls in line with the Human Rights Act. We note Wealden do not acknowledge the Human Rights Act in their planning meetings, whereas Eastbourne Borough Council do so on every planning application submitted.
Councillor Nick Ellwood is heading a campaign to head off the officers at the pass. Three cheers for common sense.
THIS SITE CONTAINS MANY EXAMPLES OF THIS COUNCIL'S UNREASONABLE BEHAVIOUR - With thanks to Action Groups across the country for the supply of real case history and supporting documents. *THAT THE PUBLIC MAY KNOW*
Vicarage Lane, Hailsham, East Sussex, BN27 2AX T: 01323 443322
Pine Grove, Crowborough, East Sussex, TN6 1DH T: 01892 653311