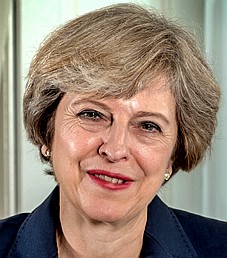 THERESA MAY - MP for Maindenhead
The Prime Minister reshuffled her cabinet following the resignations of International Development Secretary Priti Patel and Defence Minister Sir Michael Fallon.
Mrs May remained prime minister despite losing her majority in the 8 June general election, which she had called seeking a mandate for Brexit. She became the UK's second female prime minister in 2016 following Maggie Thatcher, after David Cameron resigned in the wake of the EU referendum result. She had previously been home secretary for six years.


Mrs May is the Prime Minister of the United Kingdom, responsible for making sure that Britain complies with the law of the land and international agreements that the UK has signed, such as the European Convention of Human Rights, United Nations and European Union targets concerning air pollution and the Climate Change Act 2008.
At the moment the UK is deeply in debt with other serious societal issues that Teresa's Government is having difficulty with, such as the lack of affordable housing and the import of cheap labour to keep our economy afloat when the present (buy to let) economics' policies do not appear to be equitable - hence are unsustainable. The problem being that successive Labour and Conservative governments have sold us into slavery - while the electorate blinked - or is that: were hoodwinked.
We wonder then how the Conservatives hope to dig us out of this mess, the result of what appears to be years of mismanagement at the top based on continuous borrowing, that any economist should have known would end in tears.
Who then is ultimately responsible. It is Her Majesty the Queen of England as the Head of State? Or is it the electorate for being so stupid as to vote for Labour and Conservative party's year after year. Or, is it the party/parties that made election promises that they knew deep down that they could not keep.
CONSERVATIVE MPS 2017-2018
Theresa May - Prime Mnister

MP for Maindenhead

Damian Green

MP for Ashford

Philip Hammond

MP Runnymede & Weybridge

Boris Johnson

MP Uxbridge & South Ruislip

Amber Rudd

MP Hastings & Rye

David Davis

MP Haltemprice & Howden

Gavin Williamson

MP South Staffordshire

Liam Fox

MP North Somerset

David Lidlington

MP for Aylesbury

Baroness Evans

MP Bowes Park Haringey

Jeremy Hunt

MP South West Surrey

Justine Greening

MP for Putney

Chris Grayling

MP Epsom & Ewell

Karen Bradley

MP Staffordshire Moorlands

Michael Gove

MP Surrey Heath

David Gauke

MP South West Hertfordshire

Sajid Javid

MP for Bromsgrove

James Brokenshire

MP Old Bexley & Sidcup

Alun Cairns

MP Vale of Glamorgan

David Mundell MP

Dumfriesshire Clydes & Tweeddale

Patrick McLoughlin

MP Derbyshire Dales

Greg Clark

MP Tunbridge Wells

Penny Mordaunt

MP Portsmouth North

Andrea Leadsom

MP South Northamptonshire

Jeremy Wright

MP Kenilworth & Southam

Liz Truss

MP South West Norfolk

Brandon Lewis

MP Great Yarmouth

MP

Nus Ghani

MP Wealden

Huw Merriman

MP Battle

David Cameron

Former Prime Minister
MP
The EU provides funding to its member states, guidance and support in return for compliance with rules that are made democratically by the European Parliament in Brussels.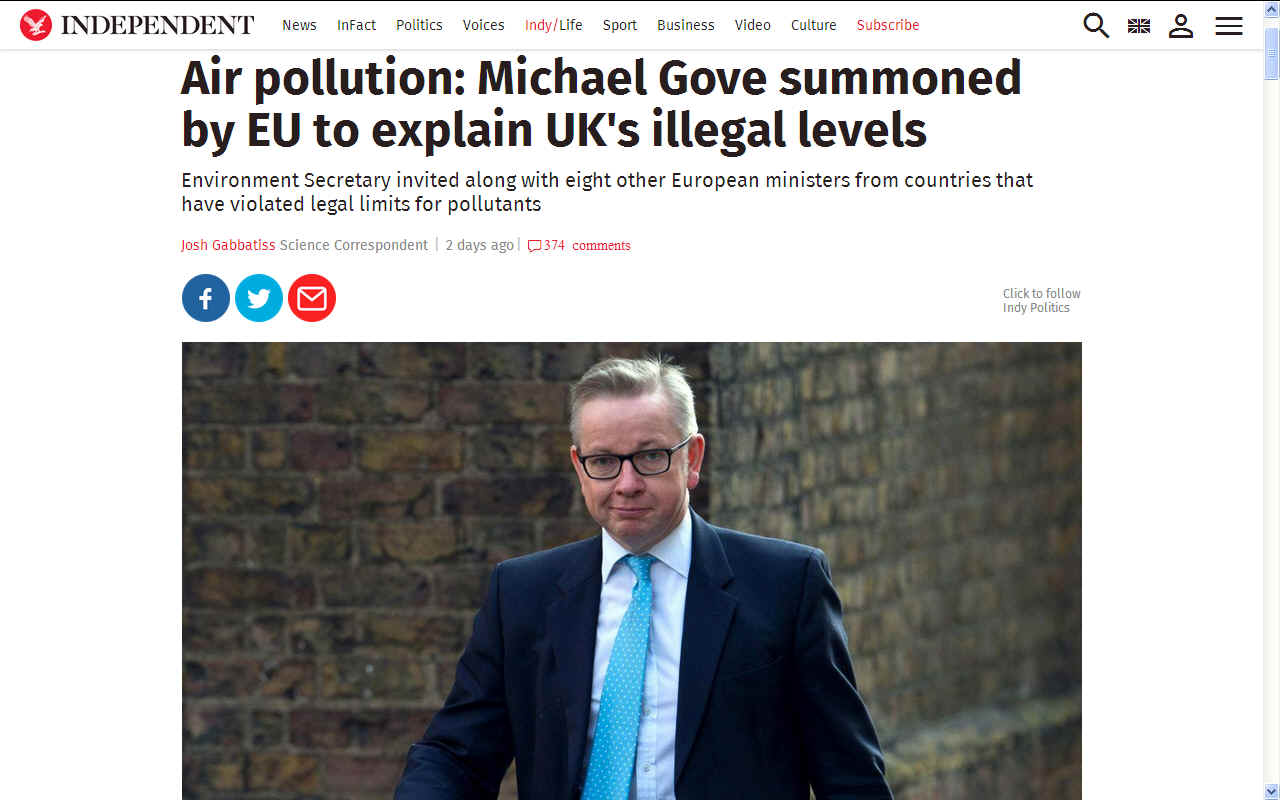 CONSERVATIVE CLIMATE - Michael Gove has been summoned to Brussels because of his party's failure to meet air pollution targets despite warnings about which the Prime Minister was aware of.
UK POLITICS

The United Kingdom has many political parties, some of which are represented in the House of Commons and the House of Lords. Below are links to the websites of the political parties that were represented in the House of Commons after the 2015 General Election:
SOCIAL DEMOCRATIC AND LABOUR PARTY