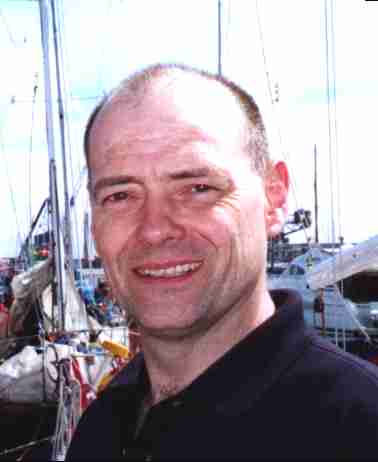 Nelson Kruschandl - "Best value and service."
The well known designer of exotic vehicles such as the Borzoi, Bluebird Electric and Blue Max, knows when he's on to a good thing. Nelson previously insured his vehicles with the Royal for about 10 years then General Accident for another 10 years. Which just shows we tend to be loyal to our insurers - but are they loyal in return? These days there is a good choice of insurers each competing to save you money, so why not shop around. When about 3 years ago Nelson's policy went up dramatically by about 30% he decided to check out the market. He obtained quotations from most of the firms advertising savings such as Churchill and Direct Line, but was pleasantly surprised to find his local company could beat the best quote he'd obtained by quite a bit and offer a better policy. Sold. Nelson says: "Why don't you give Hastings Direct a try online." Move up to a better service and help keep this website active. For every policy sold through us, Hastings Direct will contribute to our running costs.




The company's IBM iSeries 830 computer system and Meridian telephone system have been planned and implemented from new, specifically for Hastings Direct. Hastings Direct employs some of the most advanced statistical and actuarial tools in the market to monitor performance and pricing for its insurers. The Statistics System developed by in-house programmers delivers instant and detailed online account information. In seven years Insurance Provider Hastings Direct has grown to the present level of almost 500,000 private car and motorcycle policyholders.

Premises

Conquest House, the home of Hastings Direct, is an 80,000 square foot building standing in six acres of land. The building is not currently used to its full capacity, leaving room for expansion.

Management and Personnel

Hastings Direct has a strong and highly focused management team, headed by David Gundlach, Chairman and Chief Executive Officer. Hastings Direct employs over 750 staff and is still recruiting. The existing staff already handle more than 3,000,000 calls a year.

Hastings Direct is an Insurer Member of the GISC
Registered Office:Conquest House, Collington Avenue, Bexhill-on-Sea, East Sussex, TN39 3LW