US SEX CASE EVIDENCE - The testimony on Myron T Scholberg FBI, invoked the certainties of science to guide a Jury and the ruse did its job: the verdict came in guilty - sending Kirk Odom to jail for 22 years on bogus hair evidence. On the basis of a single hair Kirk Odom was to spend the next 22 years in prison and a further nine living the half-life of a paroled sex offender. The trouble is that Scholberg's testimony wasn't scientific, and it wasn't true. Fast forward to 2009, by which time Odom had spent 28 years in prison and on parole. In that year the National Research Council of the National Academy of Sciences (NRCNAS) released a landmark report into the practice of forensic analysis in the US. The NRCNAS report pointed out a basic problem with the idea that you can compare two hair samples and produce a positive match. No statistics exist that map the distribution of hair properties in the general population, and that renders it impossible to make any meaningful calculations about the probabilities of a particular hair type being found. As a result, "all analyst testimony … stating that a crime scene hair was 'highly likely' to have come, 'very probably' came, or did come from the defendant violates the basic scientific criterion that expressions of probability must be supported by data". To put that in plain English, Scholberg's statement to the jury at the Odom trial – that the match he had found between the defendant's and the rapist's hair was a "very rare phenomenon" – was complete fantasy.
The FBI's 1977 pamphlet Microscopy of Hair: A Practical Guide and Manual. The assumption running through its 53 pages is that with the help of a microscope a skilled examiner can positively match two hairs to the same person with a high probability of accuracy. Clarence Kelley, then director of the FBI, wrote a starry-eyed foreword to the manual in which he expressed his hope that it would promote "maximum use of physical evidence in our criminal justice system of America". At its peak the microscopic analysis unit in Washington had 11 special agents devoted entirely to hair comparisons, working on up to 2,000 cases a year and testifying 250 times annually. Between 1972 and 1999, the unit produced at least 2,500 positive hair matches that were used in criminal cases, and tens of thousands more may have resulted from FBI "so-called experts" training detectives to use the technique in states across the country.

In April 2015, Spencer Hsu of the Washington Post reported that the FBI and the US justice department formally acknowledged that it had given flawed testimony in almost all the criminal trials in which its agents were involved. Those cases included 32 that put defendants on death row – nine of whom have already been executed.
UK SEX CASE EVIDENCE SIMILARITIES - Substitute Myron Scholberg for Melanie Liebenberg and anatomical evidence, rather than the matching of a hair - Mr Odom's conviction was obtained using the same methods used in the UK by the CPS. The CPS knowingly called out of date medical evidence to seal a wrongful conviction, the FBI used outdated anatomical evidence. It's time the UK did the needed research to not only convict those guilty of offences based on scientific data rather than fantasy opinion, but also to protect those falsely accused of crimes. Ref: Extracts from a Guardian article by Ed Pilkington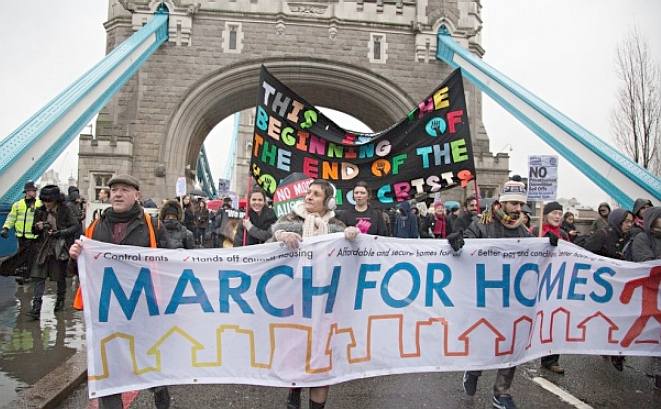 WANTED: A SENSIBLE POLITICAL PARTY WITH THE GUTS TO CLAMP DOWN ON FINANCIAL SLAVERY - Average house prices in London are now far beyond even bankers and others on £100,000-a-year salaries. An average flat in north-west London costs over £900,000. Who let this happen and, more important, who is going to do anything about this ludicrous situation? Not the Tories. Their Brandon Lewis (Conservative housing minister) talks about "affordable" flats in the same breath as "a stealth tax". The mansion tax from Labour might have some impact on prices at the top end, but even a complete revision in council tax will not affect these prices. At the moment London and now the counties, is a safe haven for mostly ill-gotten gains and funny money, rich Greeks included. Land for building should now be for affordable housing only. It's the only way to burst the slavery bubble.
ECONOMIC REVOLUTION - As soon as you are 18, why not vote for Financial Emancipation. You will need to find a party with a manifesto that radically revises current planning practices. It will be a kind of economic revolution that the current slave traders (landlords and bankers) will react to with more more brown envelopes slipped into party funds. The ruling elite will not want their boats rocked. Challenge is happening in Greece at the moment where the young are voting out the corrupt establishment, for change to a fairer society. The radical left-wing party Syriza won the general elections in January 2015 in Greece with nearly 36 percent of the vote. Unshackle yourself and your children - why don't you.
.
.
.
|
|
|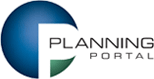 APPEAL HEARINGS CAN NOW BE FILMED AND TWEETED

Communities Secretary Eric Pickles has announced he will issue new guidance that will formally open up planning appeal hearings "to be filmed, tweeted and reported".

He also challenged councils to open up their planning committees and other meetings.

As part of the government's review of planning practice, new guidance by the Planning Inspectorate will make clear the rights for members of the press and public, including local bloggers and hyperlocal journalists, to report, film and tweet planning appeal hearings.

Ministers hope this initiative will open up a rarely seen side of the planning process.

The Department for Communities and Local Government has stated that: "provided that it does not disrupt proceedings, anyone will be allowed to report, record and film proceedings including the use of digital and social media".

Inspectors are to advise those present at the start of the event that the proceedings may be recorded and/or filmed, and that anyone using social media during or after the end of the proceedings should do so responsibly.

Pickles said: "Watching television programmes like Grand Designs, viewers have been baffled as cameras are stopped from filming meetings of the planning committee. Councillors shouldn't be ashamed or be trying to hide the work they do.

"I am opening up the planning appeals that my department oversees, so the public can see how the planning system works in practice.

"Councils should match this by opening up their planning meetings and other committees," he said - and we could not agree more.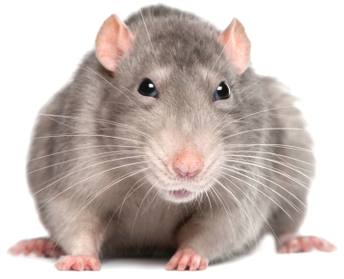 Transparency is the key to identifying council staff abusing positions of trust. Promote council staff that give the facts and members that stand up to be counted. Get it on film so that they cannot deny it. Stopping officers and members sweeping misdeeds under the carpet, is good for the health of the nation. Let's get rid of the rats in the system.